Amnesty, amnesty, amnesty. That's all we're hearing lately and with the man in the White House now we have reason to be concerned. Obama sponsored legislation put forth by La Raza while a senator and marched with the illegal aliens through the streets of Chicago in the mass march of illegal aliens. All the while they were burning American flags, demanding citizenship and calling for the deportation of "The Gringo".
Pro-illegal alien groups throughout this time have managed to receive taxpayer funds and donations by the millions from wealthy Liberals hell bent on destroying this country from within. Meanwhile, small grassroots groups of Americans have used their own monies to try and hold off the massive lobbying effort going on in DC for the passage of amnesty for illegal aliens. A lobbying that is pushing hard for an amnesty this year.
I am one of those grassroots individuals and over more than half a decade have went from living in California and writing on illegal immigration to crossing the country, traveling, speaking, being interviewed on talk shows and reporting on illegal immigration to interviewing and questioning congressional candidates on their immigration views to being branded by the Anti-Defamation league a xenophobe and anti-immigrant. There are no rich supporters paying the way, no government funds backing me and contrary to what the SPLC, ADL and other racist groups say, I have no ties to big pocketed right wing extremist or white supremacist groups.
I am just me.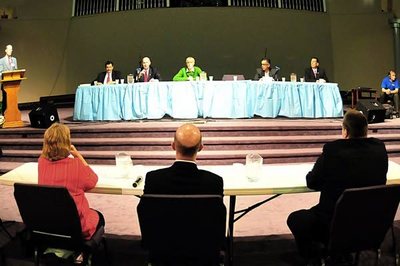 New Jersey Congressional Candidate Panel

Through it all I have tried to maintain it by self-funding, documenting it as I go along in as much detail as I can. The purchase of cameras, the time editing, writing and covering events, the preparation and helping other grassroots Americans who are for America with ideas and technical knowledge that I have gained.
I'm proud, yet sad, to say that this website is currently the oldest blog opposing illegal immigration on the internet. I wish there were many more and much older.
So down to the purpose of this post. My goal is to raise $5,000 by mid-July. I do not ask for money lightly and have only done so once in the past for my trip to DC in 2007. This money will be used for equipment, travel, hosting and other Digger's Realm related expenses. So with that being said I now ask that you help support me in my future coverage and activism by making a donation now to help in covering the costs of the future.

I hope that in some way, at some time, that I have produced something informative or made something clearer for you. That I have made a statement that you yourself would have made. That I have made you proud for putting myself out there on your behalf when maybe you didn't have the time or money yourself. Below is a speech from Hazleton, Pennsylvania from last year. It shows the passion I feel for my country and what I would like to continue doing on your behalf, but I can only do so with your support.
Whether it's $10 or $250 I would like to thank you in advance and please help spread the word if you can.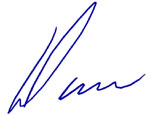 Dan Amato
www.DiggersRealm.com
Note: Your donation to the Digger's Realm 2009 Fundraiser is not tax deductible