Come Celebrate Cinco DeMayo with Save Our State!!
Where: The Infamous Baldwin Park - the rally that started Save Our State!

Location: Baldwin Park City Hall
Address: 14403 East Pacific Avenue, Baldwin Park, CA 91706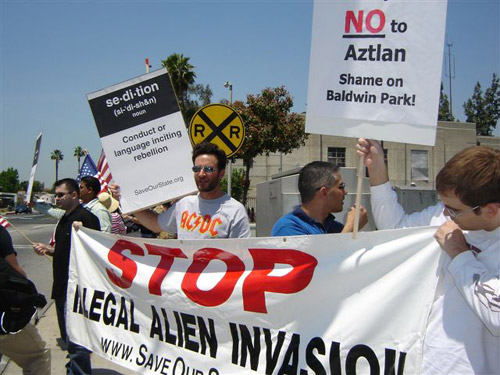 From The First Baldwin Park Protest In 2005
Why
:
The seditious language on the monument "Danzas Indigenas" at the Baldwin Park Commuter Rail Station!
City Council Members are members of La Raza!
The City is planning to work with Home Depot to discuss building an illegal day laborer site!
In honor of Dottie!! None of us have forgotten!!!
Cinco DeMayo is not celebrated in Mexico. Why is it celebrated in the USA? This is a symbol that we Americans are taking back our country!
Help celebrate the SOS 2-year Baldwin Park anniversary!!
Baldwin Park is a sanctuary city! This is our way of shouting back - NO AMNESTY!!
A message to our elected officials, corporations, and media - protect US citizens!! Secure our Borders now!
Date: Saturday, May 5th, 2007
Time: 11am - 2pm (Please be early! Do not arrive late!)
Please note: BP police are cooperating with us!! They are concerned about us!! Also, we most likely will not have a portable restroom for this event. Stick together in groups. Recommend carpools!

For more information visit: Save Our State
For those not in the know here are some pictures of the monument from a few years ago. And yes it is still standing and is taxpayer funded.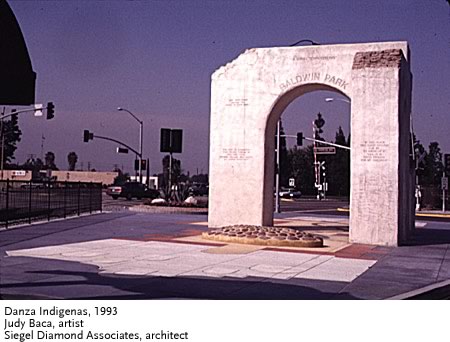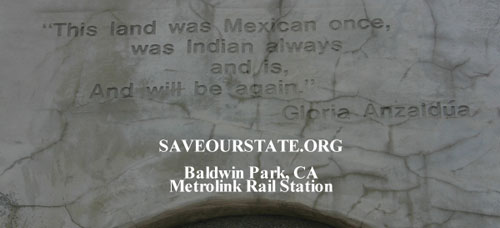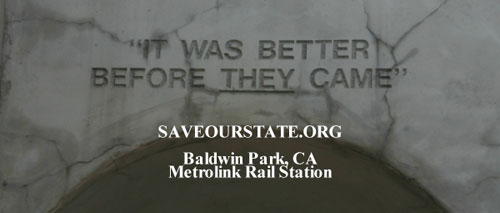 I wish I could be there, alas I am 2800 miles away.
Previous coverage of the Baldwin Park Protests at Diggers Realm:
Baldwin Park I (SOS pics video)
Baldwin Park II
Save Our State 2006 year in review

The celebration has been widely misspelled. The appropriate spelling is STINKO OH MY OH DAY!
Since we are celebrating mexican independence day we must in all fairness celebrate the independence day for each ethnic group in the new world order. So go to the UN, get a list of the countries and we will have a celebration ever day in what was America.
Posted by: Mark W Lowry on May 2, 2007 08:27 AM