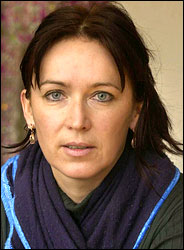 Susanne Osthoff, the German Archaeologist taken hostage in Iraq, has now been outed as having worked for Germany's intelligence agency BND. So was she a spy?

Susanne Osthoff ... was connected with her country's intelligence service, the BND, and had helped arrange a meeting with a top member of the terrorist organization al-Qaida, possibly Abu Mussab al-Zarqawi himself, according to well informed German sources Sunday.

The sources confirmed German press reports that the 43-year-old woman had worked for the BND in Iraq on a freelance basis, and had for some time even stayed in a German intelligence safe house in Baghdad.

...

One Washington-based German source said Osthoff had been working on arranging a rendezvous with an al-Qaida member on behalf of a German intelligence agent in Iraq. Whether the meeting ever took place has not been revealed, but another source in Berlin, reached by telephone, said experts believed that the kidnapping may have been the work of a rival group, possibly within the same organization.

Just having been a mediator doesn't make you a full blown spy and Susanne Osthoff is definitely an archaeologist, there's not doubt about that. One does have to wonder how much of an effect her prior work with the agency had on her release and whether strings -- other than reported ransoms and the freeing of Hezbollah terrorist, Mohammed Ali Hamadi -- were pulled.
That still doesn't explain her bizarre behavior with the terrorist outfit on German TV
Other Commentary:
The Jawa Report
Ace of Spades
The Dread Pundit Bluto