| | |
| --- | --- |
| By / October 27, 2005 08:58 AM | |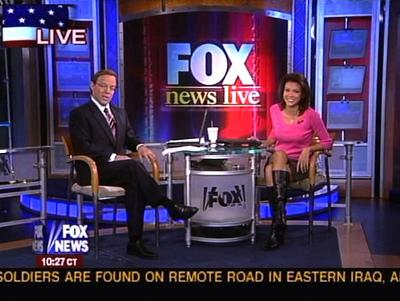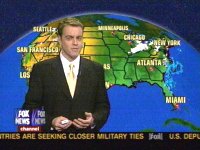 Chris Knowles, Lucky Man
Did you know that Kiran Chetry of Fox News is pregnant? Well if you didn't I'm informing you now. Kiran is married to Chris Knowles -- although she should be married to me -- who does the weather on Fox News. She is due in about 4 months and the gossip is it's a baby girl.
Will we see Kiran Chetry on a pogo stick ever again?
This also begs the question of whether Kiran will be dressing up as Lara Croft this year like she did last year.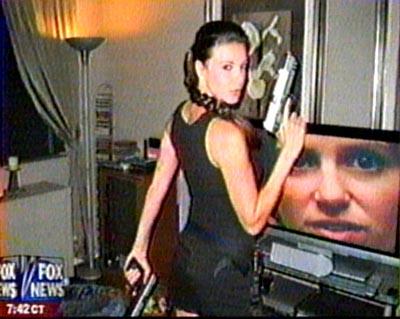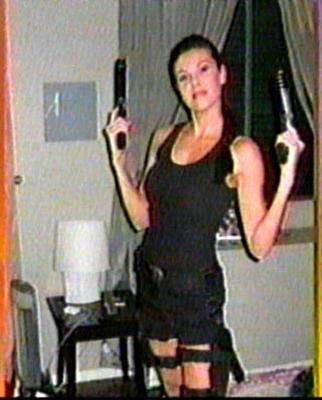 See also the fan club at her Kiran Chetry Yahoo! Group.

This entry is in the following archive(s):
Next and Previous Entries:
Posted by Digger on October 27, 2005 08:58 AM (Permalink)

Hello,
I would love to send Kiran some of my "Talk To The Belly(R)" and "Bellylicious(R)" maternity apparel that I design to her. Do you have an address?? I will probably just send to Fox News. Do you think she would get it? It would be a gift from www.bellylicious.com unique maternity apparel. She looks amazing. Congratulations.

An Idea for those Kiran fans:
Maybe Fox can start their Morning show at 5am since CNN has stopped and take advantage of the early birds (like me, who hate the repeats) after she has the baby she can do the 5am to 7am hour and then we can see her 2 hours every morning. She can make more money and then be home with the baby the rest of the day, It can be called:
Fox's Rise & Shine 1st with Kiran, ??co-host?/ & Friends
Rise & Shine with Kiran & ??co-host???
Thank you so much.....
Posted by: bellylicious babe on December 8, 2005 01:36 PM
Kiran needs to publicly fire her agent and issue a statement if he in fact mis-represented her best interests through his employment contract demands. This will remove the negativity associated with his baggage, and help to restore her reputation as the sought after cutie pie who has top 10% talent with a superb camera presence that also speaks well and handles herself as a news pro. Cable & TV Media is a small world and her agent has put her long term career direction and prospects in a precarious position. Kiran should initiate this communication through unofficial back channels via contacts at FOX advising them that even though she moved on to CNN, clearly this is not the way she intended her agent to negoaiate her contract. Also Gretchen Carlson as the selection for Fox & Friends was a poor choice. The departure of Kiran from FOX News is a lose - lose scenario for both FOX and Chetry
Posted by: Matt Spencer on February 19, 2007 11:27 AM
really gonna miss Kiran, she contributed alot to the success of Fox News.
Posted by: Ccordts on February 28, 2007 09:11 PM
WHY IN THE NAME OF HEAVEN WOULD YOUO LET KIRAN CHETNEY AND CHRIS KNOWLES GO. I NO LONGER WATCH FOX AND FRIENDS THEY MADE THE SHOW. YOU PEOPLE THERE DO NOT USE MUCH COMMON SENSE AND PUT ON SOME ANCHORS THAT ARE BORING AND YOU HAD THE BEST WHY DIDNT U KEEP THEM> CNN HERE I COME!!
Posted by: ruth on March 18, 2007 12:57 PM
how about you just put kimberly Guillfoyle in segments with wet tshirts, sex-shop segments, and maybe rent her out?
Posted by: ivana vucker on August 20, 2011 03:24 AM