| | |
| --- | --- |
| By / December 1, 2004 10:58 AM | |
Just because I can I present to you, everyone's favorite Fox News cutie, Kiran Chetry -- on a pogo stick.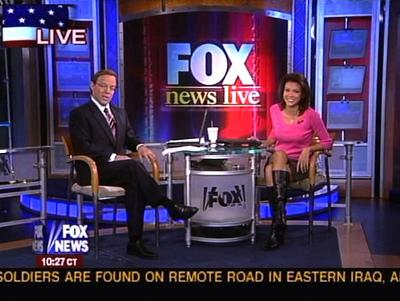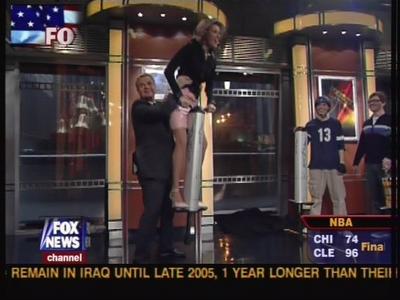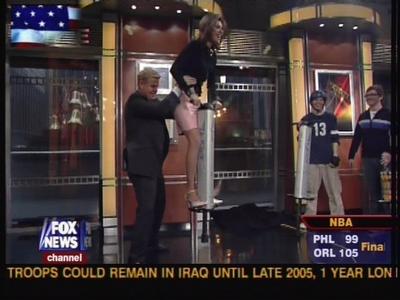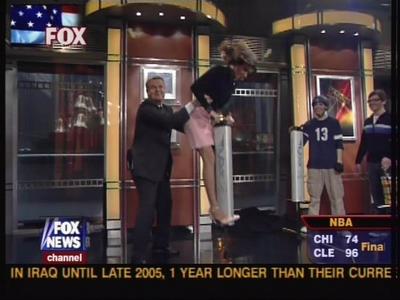 And just a couple others from Halloween, where she dressed as Lara Croft from Tomb Raider.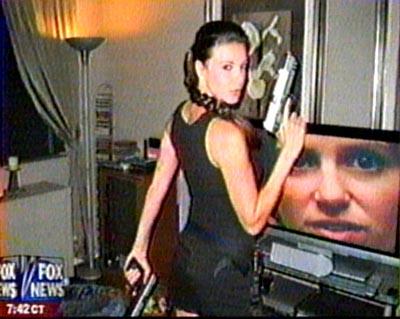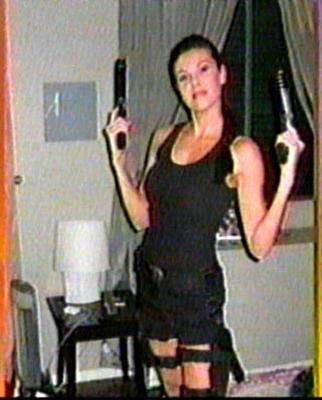 This entry is in the following archive(s):
Next and Previous Entries:
Posted by Digger on December 1, 2004 10:58 AM (Permalink)

Posted by: abdul khalid on June 12, 2005 07:26 AM
This is truely the most beautiful woman God has ever put on this earth.
Posted by: Glenn on August 5, 2005 04:16 AM
I wish she would do photo shoots for Maxim magazine or something like that. I would so love to see her in a bikini Kiran is the hottest one followed by Alisyn Camerota. E.D. Hill started going down hill after she had kids. Kiran remains hot!
Posted by: kiran lover on April 17, 2006 09:51 AM
Kiran?: The only real answer is .... Penthouse.
Posted by: Aaagh on May 1, 2006 08:26 PM
Kiran I will have to say your the most beutiful woman on fox and i watch you every weekend and I will have to say There is one very lucky man somewhere out there you are very very Beutiful Have A GREAT Labor day weekend and a safe one as well Keep up the great reporting of the news Roy
Posted by: Roy on September 2, 2006 09:42 AM
I am soooooo bummed that Kiran is gone! She was my favorite. However, in response to "diggers" comment on the morning show @ FOX, It will always be my favorite! I love Steve, Brian, and Gretchen. They report the news, and at the same time, add their own comments that are hilarious! They make me laugh and keep me informed. You can't beat that!!****Katie
Posted by: Katie on March 2, 2007 05:58 AM
I think kiran is an incredible reporter. I started watching cnn completely because of her. She is beautiful and has the sexiest legs and feet in the world. I would like kiran to start wearing pantyhose more. When she wears nude or beige hose it drives me insane. I would pay kiran over a thousand dollars to smell her feet for a minute.
Posted by: eba on May 8, 2011 07:52 AM
Yeah, Kiran is as hot as they come for a TV anchor. And that's saying a lot, because there are lots of great looking anchors out there. But Kiran sets the curve, pun intended.
Posted by: Joe Bob on September 22, 2012 10:09 PM