I know this is late for a lot of you and I've been meaning to write it but we
must
get rid of Robert Matsui as our Congressman in District 5 for California. He has probably
the
worst record in the whole house for immigration. An illegal alien as our congressman for district 5 would do better!
From Congress Grades for Robert Matsui: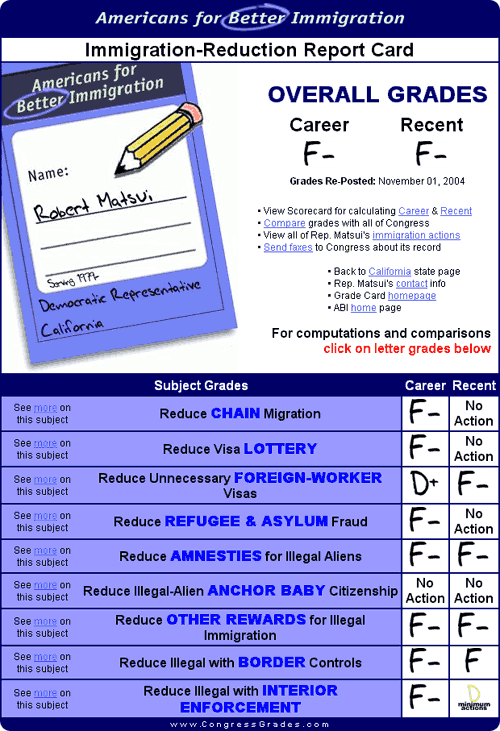 You can't get much worse than F- for everything.
Crossposted to The Command Post
Digger,
What was your election day experience like in CA? As a former Californian, I'm curious (but not nostaligic).
Posted by: Gordon on November 3, 2004 07:36 AM