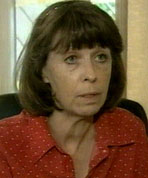 Aid worker Margaret Hassan has been kidnapped in Iraq, video has been released on an Islamic website and broadcast on Al Jazeera and Fox News.
The director of CARE International's operation in Iraq was kidnapped early Tuesday in Baghdad, the organization said.

Margaret Hassan, said to be a British-born Iraqi national, was abducted in the capital at 7:30 a.m., CARE International, United Kingdom said in a statement released in London and read to The Associated Press in Baghdad.

"As of now we are unaware of the motives for the abduction,'' the statement said. "As far as we know, Margaret is unharmed.

The statement said Hassan had been "providing humanitarian relief to the people of Iraq'' for more than 25 years. The British domestic news agency Press Association said she was born in Britain but became an Iraqi citizen, is married to an Iraqi and has lived in this country for 30 years.

"Needless to say, we are doing whatever we can to secure her release,'' the statement added. "But equally, it would be unhelpful for us to comment further at this time. Our overwhelming concern must be for Margaret's safety.''
* * *
Update (7:15AM PST)
"We want to stress that she sees herself as an Iraqi. Iraq is her home. She has been living there for many years and would never consider coming back to Britain," the spokeswoman said.

...

Foreign Secretary Jack Straw said he was "very concerned" by the kidnap. "Our thoughts and prayers go out to her, her family and her colleagues," he told reporters.

A statement from the charity said Hassan is employed by Care Australia as its Iraq country director.

...

Defence Secretary Geoff Hoon said news of the kidnapping was "a very disturbing development".

"This just demonstrates the depths to which these terrorists will go," he said.
* * *
Update 2 (Oct 20 - 10:53AM PST)
CARE suspends operations in Iraq
CARE International suspended operations in Iraq on Wednesday after gunmen seized the woman who ran the humanitarian organization's work in the country. The victim's Iraqi husband appealed to the kidnappers to free her "in the name of humanity, Islam and brotherhood."

...

"I would like to tell the kidnappers that we are in the holy month of Ramadan and my wife has been helping Iraq since thirty years and loved this country," her husband Tahseen Ali Hassan said Wednesday on Al-Arabiya television. "In the name of humanity, Islam and brotherhood, I appeal to the kidnapers to free her because she has nothing to do with politics."

...

Early Wednesday, CARE Australia, which coordinates the international agency's Iraq operations, announced it had suspended operations because of the abduction, but it said staff would not be evacuated. It was unclear how many non-Iraqis work for CARE here.
It's a shame that the people she was helping now have to suffer because of a few who want to get some attention by holding a woman in her early 60's hostage. Disgusting.
* * *
Update 3 (Oct. 22 - 12:32PM PST )
See my new entry "Oct. 22 - Margaret Hassan Hostage And Director Of CARE Video Released"
Others Commenting
| Ramblings' Journal | Backcountry Conservative | The Command Post |
and
| The Jawa Report | SlantPoint |
Related Entries on Diggers Realm
Nov. 16 - Margaret Hassan, Director Of CARE And Hostage, Executed By Terrorists
Nov. 12 - Margaret Hassan, Director Of Care And Hostage, May Be Inside Fallujah
Nov. 2 - Margaret Hassan, CARE Director, Video Surfaces; Terrorists Threaten To Turn Her Over To Zarqawi
Oct. 28 - New Hostage Video Of Margaret Hassan Released
Oct. 22 - Margaret Hassan Hostage And Director Of CARE Video Released
Oct. 19 - Margaret Hassan, Director Of CARE, Taken Hostage In Iraq