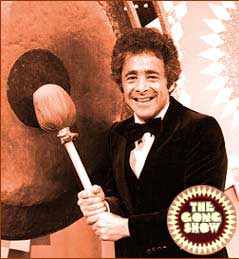 And the show goes on.
There is no doubt in my mind that the whole of the Obama Administration is nothing more than a reality TV show designed to fool the American public into believing that he stands for them. Who are the most susceptible to this subliminal messaging that everything is grand and OK? The youth.
It has now been revealed that for an upcoming town hall meeting being hosted by MTV, BET and CMT that a talent agency, backstage.com is being used to not only select the audience, but to "ensure that the ensure that the audience represents diverse interests and political views". I'm sure that's their goal.
The casting call requires that not only do applicants provide their address and phone number, but that they also provide a photo of themselves, you know for that "diversity" angle. You wouldn't want too many blacks, whites, asians or hispanics to be in the mix. Oh and of course as a talent agency you want to ensure that the crowd for the show is "pretty". Nothing turns the viewing audience off more than some haggard looking people.
In addition to the photo applicants must reveal their political stance, the one issue they are passionate about, their school and other information that the administration can use to track these people and ensure that they won't be some plant that asks the president a question that makes him actually have to fall off script.
It is a total show - and not a very good one at that.
Those watching the Show who haven't been paying attention will view this staged reality TV as actually off the cuff; a real bunch of people who just happened to walk off the street who are all young and pretty, but also sound smart on the issues like global warming, diversity and why they should continue to get a hand-out. "Yeah Bro! That chick hit the nail on the head when she was talkin' 'bout free health care! Why should I have to pay?"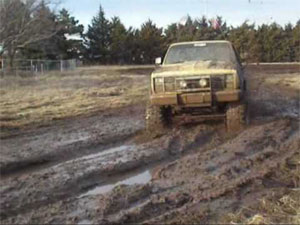 I can see him fooling the MTV crowd and the BET crowd, but the CMT crowd? I grew up during my young days in Alabama and unless they ask a question of some guy with mussed up hair, who just went out with his buddies to take a few shots and who still has fresh mud on his jeans from going Mud Slidin' and Mudding I'm thinking they'll detect the staged performance. They'll detect the streams of liberal bubble headed, foolish youth. The candidates who make the cut of the talent agency will surely not represent them. Just another ruse to try and fool the American youth into thinking that even the country folk are behind this fabricated president.

Dubbed "A Conversation with President Obama", MTV touted that the town hall will bring the president before 250 young people that represent a "broad cross-section of backgrounds, interests and political viewpoints," who will ask questions of the president and over Twitter.

ABC points out that Obama walked around during his campaign talking about how "real" his town halls were and how "real" the people and questions were. Sure, Mr. President, maybe if you keep saying it enough people will believe it.
If anything good could be said about the The Gong Show, at least it had a real audience. I think the American People have had about enough of this charade and have collectively been banging the gong for far too long...
... and they won't get off the stage!