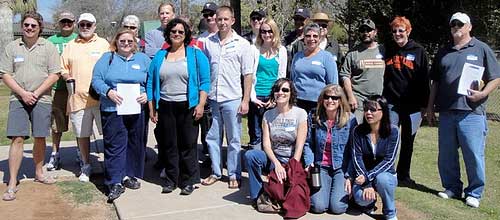 Coffee Party Arizona
I find it quite hilarious that after a year of bashing the Tea Parties as being racist because they say that the majority of participants are white, the Coffee Party was not exactly a bastion of diversity. And it isn't the Tea Partiers pointing out this fact, one black fellow who attended a local Coffee Party pointed out the lack of diversity at the
"Coffee Party"
So is the Coffee Party a bunch of racists? I'll be waiting for commentary from the left wing media on this lack of "color" within their movement.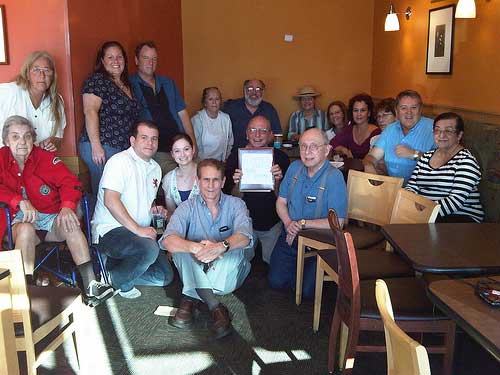 Coffee Party Florida

"Diversity" was advertised as a prominent feature of the "coffee party" movement that held hundreds of gatherings Saturday to counter the conservative tea party movement.

But the meeting of about 40 people in West Palm Beach was predominantly white, and a perusal of Coffee Party USA photos from around the nation on Flickr.com shows mostly white faces.

"I'm a little surprised that there aren't more young people and more people of color. I'm glad to see these people, though," said Phil Stelly of North Palm Beach, who is 54 and black. He left early from Saturday's meeting at a Panera Bread restaurant, but said he remains interested in the nascent group.

The fact is you can't force diversity. The sooner people realize that the better. If someone "of color" feels they have something to lose they will stand up and fight for it! However, the left in this country is fighting for give-aways and there's not as fierce a reaction as when one is fighting for what they have earned. Sorry, that's just the way it is.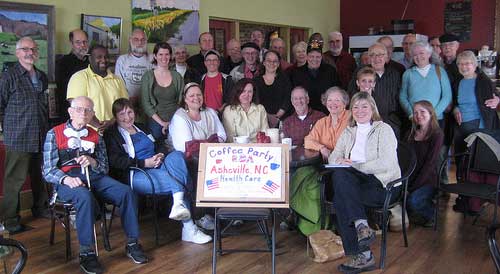 Coffee Party North Carolina

Tipped by: Joyce Kaufman

Coffee Party People - look like deranged late 1960's/early 1970's Pothead Hippies, now gray & burned out from all that Pot!
Posted by: Had Enough on March 16, 2010 06:24 PM
What is this insanity?
Geez...people get over it...White people exist. They are the majority. My god...
What an obvious attempt to disrupt the Patriots from retaking and holding their country.
It is so transparent.
Posted by: frank on March 17, 2010 11:15 AM
Erm. Coffee Party hasn't even been around for a year, so I'm pretty sure your first sentence is wrong.
Posted by: Question on August 1, 2010 07:49 AM