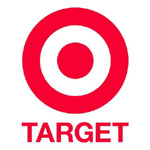 I'm sure the Target stores in Walnut Creek, CA didn't expect the results they received when requesting that employees prove their eligibility to work in the United States by bringing in proper documentation. 40 employees quit, bringing to light the fact that there was a mass of illegal alien workers at the store and had been for quite awhile. The illegal aliens are now being represented by a race-based attorney from
La Raza Centro Legal
who is questioning the move of a private US company to actually make sure that they are following the law by hiring a legal US workforce. And in a big surprise he is insinuating that the move was simply racist by Target.
There should be outrage at the action of this lawyer to actually get the courts to circumvent the law.
There should also be kudos to Target for actually wanting to hire legal workers.
This case shows all of the signs of the immigration debate out in the open. A company trying to follow the law. A racist law firm calling the company a racist. A workforce of illegal aliens that is massive in the scope of one store in one town in California. And the fact that illegal aliens can reside in this country unhindered for so long. Anyone with common sense can quite clearly see that this is a microcosm of the nation as a whole. I know how it should turn out, but I am curious to see the results.
Will Target stick to its guns? They surely would have 80+% of the country behind them in the fact they want illegal aliens to not have a pleasant time in this country, this includes actually finding work. Illegal aliens will self deport if they cannot take jobs from legal workers and make a living.
Will Target bow down to the racist Hispanic lobby and actions of La Raza?
Will the judge in the case take the La Raza law firm to task for its frivolous lawsuit trying to blackmail a company into breaking the law and hiring illegal workers? Will the judge find a way to make them pay?
Will we see what happens typically in California? A sympathetic judge to illegal aliens in this country, who will violate the laws of the state and country, by trying to force Target to hire these illegal aliens back or forcing Target to pay them some sort of settlement for obtaining work illegally and being caught in the act. Doing so the judge will be advocating from the bench and using the US legal system to circumvent logic and the rule of law in this country?
Then of course there will be the threat of an extortionist boycott by the race based groups in this country, a tactic that rarely works, but seems to scare big companies. If you haven't read Rules for Radicals, the boycott strategy comes straight out of the book. It says to make your group seem large - in other words lie and make it seem larger than it truly is - and threaten a boycott to get your way. After all, the ends justify the means it argues, as long as you get your way it doesn't matter if you use corruption or even murder. This has been a popular tactic with the National Council of La Raza's claim that it represents the over "44 million Hispanics in the United States". As if they called for a boycott against Target, no "Hispanic" in this country would ever shop at Target again. It's all hogwash of course.
I of course hope for Target to stick by its decision, the judge to throw the book at the La Raza Centro Law Firm and for legal Americans and resident workers to receive those jobs as it should have been from the start. We shall see.
Kudos to Target for actually taking this action in the first place, but I hold my breath hoping that they stick by their decision.

Managers summoned the overnight crew of the North Main Street department store to meetings last month and gave workers the chance to prove their eligibility to work in the United States by bringing in the proper documents, the lawyers and Target representatives say.

Most of the questioned workers voluntarily resigned, Target spokeswoman Kate Gillen said. The Minnesota-based retailer would not say how many workers left the Walnut Creek store, but advocates for the employees say it was dozens.

"Forty-five people are without a job," said lawyer Rocio Avila of La Raza Centro Legal, a San Francisco legal group pressing Target for more information. "Many of the workers there were long-term workers. There was one gentleman who had been (at Target) for 19 years, and the average was five to six years. These weren't temporary workers, seasonal workers for the holiday season. These were loyal workers who had been there for a long time."

Amazing that the lawyer himself notes that these workers have been here a long time unchallenged. The first time they were asked to verify that they are actually legally allowed to obtain a job in the US they all quit. They play the bleeding heart angle by pointing to the man who has worked there for 19 years. A man who cannot even provide proper identification for working in the United States after working there for nearly two decades. This man has managed to have a place to live, probably a bank account for depositing his checks etc... all unchallenged without documentation.
Avila met with many of the workers and said the group, all of them Spanish speakers, are confused about what happened Nov. 11 and Nov. 12
What's confusing about the move by Target? That they finally woke up? Provide some documents or quit. Seems pretty straight forward to me.
Target says they are just trying to get in line with harsher crackdowns on employers of illegal aliens. They are thus not only doing the right thing, they are protecting their shareholders, their other workers and their business as a whole.
The store's probe of so many of its workers was unusual, especially for a brand-name retailer, but may become more common as U.S. Immigration and Customs Enforcement heightens its enforcement of employers who hire illegal workers, whether knowingly or not...


The company, she said, launched its internal investigation on its own after fielding allegations — she will not say from whom — that some of its Walnut Creek employees were working at the store illegally. All American workers must fill out I-9 forms on the first three days of a job to verify their identity and authorization to work legally in the country, so the store began reviewing those forms.

The employees who were being investigated were "given the opportunity to provide Target with further information and documents to reestablish their ability to work in our store," Gillen said in a statement.