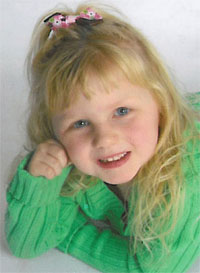 Josie Bluhm
, a 4-year-old from Omaha, Nebraska, was killed when
Eleazar Rangel-Ochoa
ran through a red light in his Ford truck and smashed into the side of the Bluhm family mini-van. Little Josie was ejected from the vehicle and trapped under the bumper of the min-van. She later died from her injuries.
I am really at a loss for words after watching the video below. This happens every single day in this country and the legal system and politicians are doing nothing. They continue to give ilegal aliens driver's licenses. They continue to allow illegal aliens to remain in our country after being convicted - Rangel-Ochoa had 3 previous drunk driving convictions from 2002. They continue to deport people and then don't secure our borders so they just come right back in under different names. They continue to come up with excuses.
This may seem harsh, but I can only hope that one day the politicians and judges who allowed this animal to remain in our country - to kill this innocent child from a hard working and loving family - have their own children brutally killed at the hands of an illegal alien drunk driver, robber, burglar or thug. The gloves are off on nice speech. Anger needs to be expressed that this is being allowed to continue. There is no room for forgiveness when things are being done deliberately to put you - and those you love - knowingly in harm's way.
Next it could be you or your child or family member.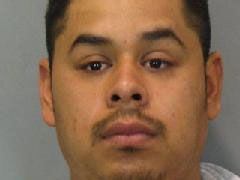 WOWT
Douglas County District Attorney Don Kleine Thursday filed charges against a suspect in the fatal car crash that claimed the life of 4-year-old Josie Bluhm of Elkhorn. Kleine has charged 27-year-old Eleazar Rangel-Ochoa with two counts... Rangel-Ochoa is charged with motor vehicle homicide. He is also charged with driving on a suspended license.

Since Tuesday morning's crash, which happened just before 7:30, it has come to light that Rangel-Ochoa is an illegal immigrant who has been in the country for some time.

A check of court records by Channel 6 News earlier this week found that he had several prior traffic convictions. His license was suspended in 2002 after he was convicted of drunk driving for the third time.

As of Thursday midday, it was unclear how Rangel-Ochoa could have gone through the courts several times over a ten year period, and obtained a valid drivers license while being in the country illegally.

Witnesses at the scene of Tuesday's crash say Rangel-Ochoa blew through a red light and rammed into the side of the Bluhm family van. The van then spun into two cars that were waiting at the red light.

Those who support illegal aliens always claim "it's about the children" when illegal aliens are deported. They are right about one thing, it is about the children... the American children killed daily by these scumbags in our country that these groups openly support.

Four-year-old Josie Bluhm was pronounced brain dead and was eventually removed from life support. Her mother and siblings also sustained injuries during the accident, but it appears they will survive. On top of being here illegally, Rangel-Ochoa was driving with a suspended driver's license. He had his license revoked for a term of 15 years after being convicted of his third DUI, along with other traffic violations. He will only be charged with misdemeanor motor vehicle homicide.

Oh, and this scumbag pleaded "not guilty".
Tipped by: Lone Wolf
Lived in the Omaha area for 13 years after being forced out of my home state of California due to the horrors of the illegal alien invasion.
I did all I could to warn the residents of the area about what was coming their way.
I was generally vilified, ignored, laughed at and scorned.
I contacted local media, print and broadcast, but was either ignored or labeled a racist.
The Omaha World-Herald, in my opinion, was more pro-illegal than any other media in the area and, as typical with the Hispanic/Latino/Chicano ethnicity, their Hispanic female reporter could only write about all the wonderfulness of her ethnic brethren placing loyalty to ethnicity above that to country.
I have not seen that degree of ethnic loyalty among ANY other immigrant group, whether legal or illegal.
Many thousands of USA citizens have been murdered or killed at the hands of the invading barbarians.
How many more thousands, tens-of-thousands will die?
Posted by: Obbop on July 28, 2009 02:38 AM
You guys are so racist its not even funny. This guy was my cellmate when i was locked up. He's a good guy whose here to try and support his family. He's been here for 15 freaking years and runs a successful drywall business. He had given up drinking a year before this whole thing happened.
He's a good person. If he was white you'd talk about what a tragedy it is that a guy accidently killed a little girl in a car accident then got punished for it. It could happen to YOU! It wasn't some long red light, it was a quick yellow.
Have a good day you biggots.
Posted by: Andrew on February 18, 2010 12:12 AM