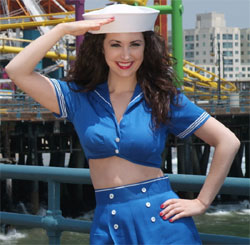 For 3 years now Gina Elise has been creating
Pinups for Vets calendars
which benefit our veterans. She shoots them in the vintage style of voluptuous pinups of a bye gone day. I can't speak highly enough for that style!
Gina Elise is supported by American Legion Post 360 in Lake Arrowhead, CA and the proceeds of the calendars are used for VA programs all across this country. For spinal cord injury and amputees to homeless programs to eyeglasses for vets and therapy.
Even if you don't want a calendar for yourself, you can send one to a soldier overseas. I know I would have loved to get one of these when I was aboard ship and the sailors of today are no different than I was back then.
So go buy a calendar for yourself or a soldier and support our troops and help other good causes as you do so.
Like this lucky ground pounder at Camp Bucca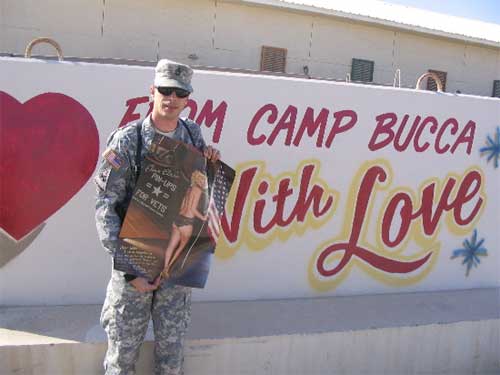 I was just looking at images from a FOB I was located at. I came across this pic and was wondering why there is a calendar for MALE veterans and not one for females. I could have used some motivation while downrange. I risked my life for my country too. You should consider making a calendar for the female veterans too???
Posted by: Penny Moorman on September 8, 2009 10:14 AM