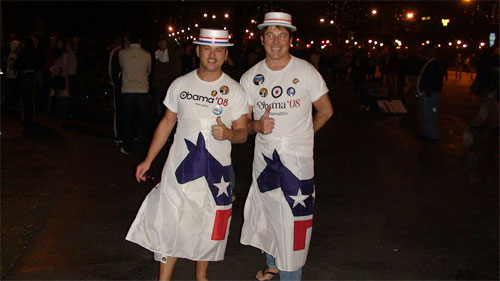 The Freedom Folks went outside and engaged in celebrating Obama's victory... well they didn't join in, they just attended, and here are a couple pictures they took. Pictures the Main Stream Media wouldn't show you.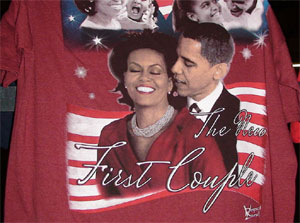 I just have to find out where I can get this shirt!
I want to give it to Ruth for a Christmas present.
It's so deliciously disturbing.
The always present communists were there...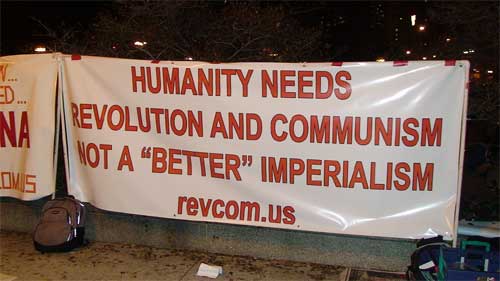 Viva Cuba!
See more of their pics here. They'll have more up tomorrow.
All I can say is ICK!
All you "sheep" deserve exactly what you'll get....which will be ABSOLUTELY NOTHING!!! The great "Black" hope is going to screw each and every one of us, including your dumb asses! And I will laugh my ass off!!!
Posted by: lucy on November 5, 2008 11:14 AM