| | |
| --- | --- |
| By / September 22, 2008 01:34 PM | |
In this week's edition…
You do the math: Lake County Illinois cuts murder rate in half utilizing 287(g) protocol.
Uncounted Beans: Kansas politicians on the other hand are quite happy to have illegal aliens killing their citizens.
100% Preventable! Americans continue to pay the bloody price for open borders, when will the madness end?
Download for your Ipod here.
Make sure to visit our sponsor….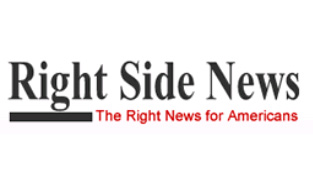 Click image above to help Blogs for Borders
If you'd like to sponsor a show contact us here.
This has been the Blogs For Borders Video Blogburst. The Blogs For Borders Blogroll is dedicated to American sovereignty, border security and a sane immigration policy. If you'd like to join find out how right here


This entry is in the following archive(s):
Next and Previous Entries:
Posted by Digger on September 22, 2008 01:34 PM (Permalink)

AMERICA WAKE THE FUCK UP!
Posted by: Jack Ripper on September 23, 2008 10:03 AM
Government doing its JOB? What Government??
Posted by: Jack Ripper on September 23, 2008 10:08 AM
America, You Lazy Whore..............
Posted by: Jack Ripper on September 23, 2008 10:33 AM