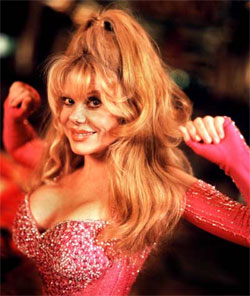 So Ruth and myself were watching Colbert the other day and he mentioned how the girl in the logo for Chiquita banana was attractive, "she has a recognizable bust line" he concluded. So we were driving around and I remembered that there were live action commercials with a Chiquita girl, but we couldn't remember the person it was. Ruth thought it might be a "blond woman..." and i blurted out "not Charo". Which brings me to the ridiculous topic of this entry - What did
Charo
ever
do
? I mean she just seemed to "pop up" everywhere when I was a kid.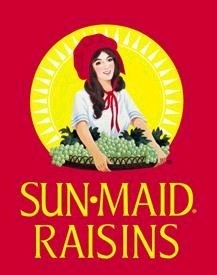 You'd be innocently sitting there watching
One Day at a Time
or
Three's Company
or
The Love Boat
or
Fantasy Island
and there would be a knock on the door and BAM it was Charo! Everybody loved Charo! It was just really odd now that I think about it.
So answer me this question - What did Charo ever really do?
I leave you with this video of Charo "coochie coochie"- and a quick notation that I always found the raisin girl pretty hot in that girl next door kinda way.
She was a very well known latin-american singer during that time. During the 80's she made her double-mark in America with her other talents.
Posted by: captainfish on July 14, 2008 12:41 PM
Charo is actually an incredibly talented woman. She is among the best classical guitarists (studied with Segovia and others while growing up in Spain), she can sing, and she's very funny and smart - no dumb blonde, even though a big part of her routine was to make fun of her mangled English. You can buy CDs of her guitar music, and lately some great videos have been posted on YouTube showing old television appearances.
Posted by: JMHnAZ on September 23, 2009 11:35 AM