On March 25, 2008 members of the Minuteman Project and other patriots protested Senator John McCain and his stance on amnesty for illegal aliens at a fund-raiser he attended in Newport Beach, California.
Reader Robin sends in this report detailing the events that day and sending in these great pictures.
---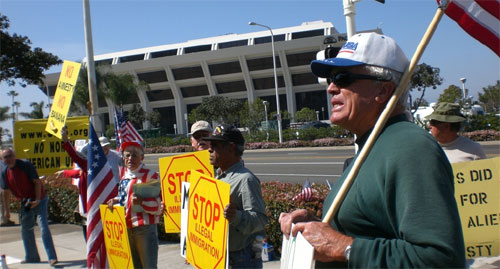 In the above photo, one of our ralliers said an officer claimed McCain had just arrived (could have been a rally rumor) - so we yelled - NO AMNESTY McCAIN repeatedly for his benefit
PROTEST SENATOR McCAIN
Island Hotel
Newport Beach, CA March 25, 2008
Minuteman Project, anti-illegal immigration coalitions and concerned citizens staged a protest in front of the Newport Beach Island Hotel where presidential candidate John McCain held a fundraiser
We greeted the attendees arriving for the fundraiser with signs and chants - NO AMNESTY!

The woman above, stood across the street from us, putting up McCain signs - a mother and two daughters eventually joined her - she appeared to be with the John McCain campaign. We overwhelmed them!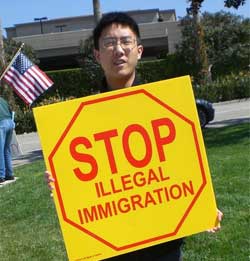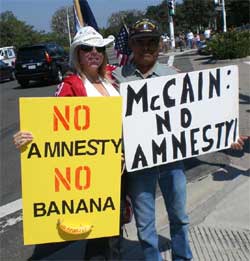 The above (left) high school student arrived with his mom. He joined our rally to get credit from his government class - we had to sign his school slip. He seemed to have a good time.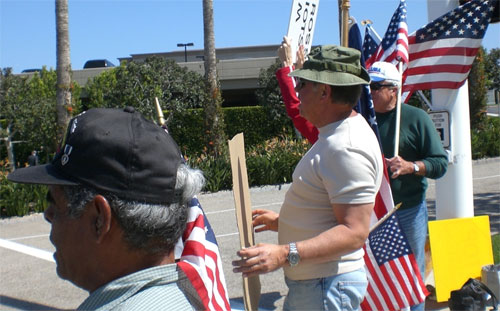 We greeted the McCain fundraiser attendees as they arrived...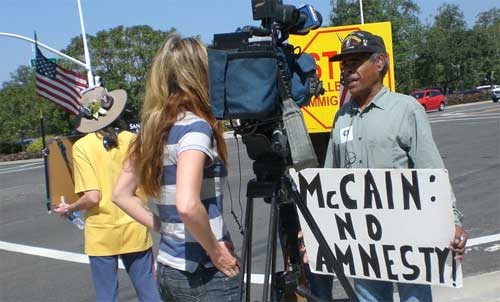 TV news stations were present - above MMP National Rally Spokesman Raymond Herrera interviewed by TV news station - our rally was the top 5pm news story on local ABC news station.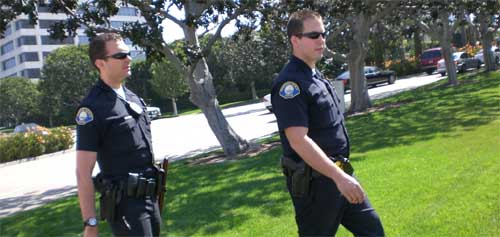 There was a heavy law enforcement presence. If we stepped on the hotel lawn, the police immediately arrived and told us to get on the sidewalk.
We protested McCain at this same hotel a year ago when he was the losing candidate and the hotel let us roam all over the lawn, even put up signs, and there was no police presence.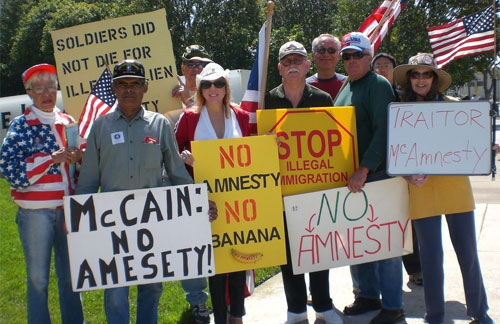 SENDING THE MESSAGE: NO AMNESTY
to presidential candidate Sen. JOHN McCAIN
---
Thanks Robin! You guys are doing a great job out there. Everyday American patriots letting their voices be heard. Why don't you join them?