This week's episode of Blogs for Borders from the Freedom Folks continues on the Reconquista. They also focus on the ridiculousness of the Southern Poverty Law Center.
---
In this weeks show:
Third in a three part series on reconquista: the bottom line!
Our good friends are honored by the SPLC, color us green with envy!
100% Preventable! Americans continue to bear the violent consequences of open borders, when will the madness end?
(Video below)

Download the show for your ipod here.
Please check out this weeks sponsor, Illegal Protest here.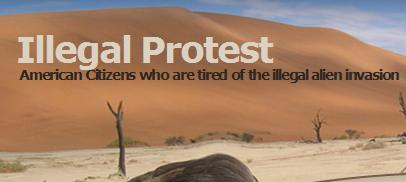 This has been the Blogs For Borders Video Blogburst. The Blogs For Borders Blogroll is dedicated to American sovereignty, border security and a sane immigration policy. If you'd like to join find out how right here.
I wish my computer was set up to run videos; I bet it's good.
Posted by: ken pope on March 18, 2008 09:33 AM