| | |
| --- | --- |
| By / November 13, 2007 04:11 AM | |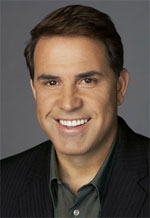 The smarmy
Rick Sanchez
of CNN's
Out In The Open
, sure was out in the open lying last night. Sanchez is the host of a new show on CNN that tries to pretend it is against illegal immigration, but on occasion after occasion I have seen it blatantly attack its guests nearly calling them racists for being against illegal immigration or for a fence.
Well last night pretty much put the icing on the cake as they had on William Gheen, the President of Americans for Legal Immigration PAC (ALIPAC). Stating a quote from President Bush that those who serve in our military should have their citizenship paperwork expedited, Rick Sanchez took this to mean that illegal aliens should get advanced citizenship if they serve in our armed forces.
He then ran a story on a Sgt. Darwin Phillips, a legal immigrant who has been in our country for 15 years and just received his citizenship. His paperwork had been expedited because he was in the military. Apparently Rick Sanchez didn't actually watch or listen to any of the facts laid out in the clip.
There are several lies in what Rick Sanchez said after the piece and attacked William Gheen about (who obviously had not been allowed to see the clip ahead of time and therefore was unprepared for the blatant lies that Rick Sanchez then threw at him about Sgt. Phillips).
Here are the lies you will notice after watching the clip below.
Rick Sanchez states that the President is referring to illegal aliens in his statement. Wrong.
Illegal Aliens cannot serve in our military under any condition as Rick Sanchez states. Legal immigrants however can.
Sanchez points out that half of the illegal aliens in this country overstayed their visas. He then goes on to try to make this mean that they are less illegal than those who jump the border. Both have the same status... illegal! There is no difference in the eyes of the law.
Sgt. Phillips qualified for US citizenship even if he hadn't been in the military, since he had been a legal resident for long enough, speaks and writes English and as far as I can tell does not have any felonies on his record and is of good moral character.
All that was done for Sgt. Phillips was expedite his paperwork, not his citizenship eligibility as Rick Sanchez says repeatedly.
At the end of the interview Sanchez states that "These guys who go and defend their country, are decent Americans. They're not here to hurt the United States in any which way". If the men Sanchez is talking about are legal or illegal (as he seems to believe) immigrants in our armed forces, then they are in no way American citizens.
Rick Sanchez is a disgrace to any real reporters out there. His facts were all wrong, characterizing Sgt. Phillips as an illegal alien who had his requirements for citizenship waved (an amnesty) so that he could become a US citizen faster. He also then goes on to verbally attack William Gheen and actually outright scoff at the points Gheen was making that were legitimate, which is that if there is an illegal alien found in the military they should be removed and locked up. That is the law!
Sanchez also constantly raises his voice and talks over his guest in an insulting and condescending tone. I have to give credit to Mr. Gheen, he remained calm for quite a while. I don't think I would have. At one point Rick Sanchez compared the polls that show most Americans are against illegal immigration to polls of those in support of slavery before the civil war. Pretty much bringing that into the debate confirms Sanchez's view of most Americans who are against illegal immigration. It's not the fact he said that majorities aren't always morally right, it's the fact that the case of the majority being wrong that he brought up was directly race related. He could have picked another example, but he chose that one purposely to try and make those against illegal immigration look like racists.
Rick Sanchez's outright lying in order to make his opinion, that illegal aliens should be allowed in our military and receive amnesty and citizenship for doing so, is an absolute travesty and he should be removed from the airwaves immediately. What a serious mistake CNN made putting this guy on the tube. And what a slap in the face of all veterans across this country to be running this clap trap on Veteran's Day under the guise of praising them.
I actually felt like taking a shower after watching this interview, Sanchez is that repulsive.
You can contact CNN and let them know what you think about his outright lies here
(Video below)

William Gheen interviewed by Rick Sanchez

This entry is in the following archive(s):
Next and Previous Entries:
Posted by Digger on November 13, 2007 04:11 AM (Permalink)

Great article and analysis, Digger.
As you outline, there are so many lies and misrepresentations by RAZA Rick Sanchez, that he needs called out on it. I am contacting CNN as you suggest to tell them that Raza Rick, the ultra-left wing Cuban, possess' less credibility than Lou Dobbs or William Gheen have in their little finger.
Posted by: zeezil on November 13, 2007 11:30 AM
Sent my email to CNN - "Lose Sanchez or lose more viewers EXCEPT for the one hour with Lou Dobbs."
Posted by: Cathy Smith on November 13, 2007 12:12 PM
I think Rick Sanchez did a wonderful job at presenting a balanced perspective on the issue. Thanks for posting your link so I can can tell CNN. Your hateful tactic doesn't work!
Posted by: Kari on November 13, 2007 10:16 PM
This is more scandalous than the Dan Rather Faxgate fiasco. CNN has suffered similar embarrassments such as the Mike Barnacle and Peter Arnett scandals. Mr Sanchez needs to apologize and resign. CNN needs to cancel his show.
Confirmed: Sanchez is a quisling who lies and deceives to promote illegal immigration because he considers himself a Latino first.
Posted by: MrB on November 13, 2007 10:50 PM
I would like to see YOUR citizenship credentials.
Posted by: Carolyn Maulding on November 14, 2007 06:48 PM
Since listening to Rick Sanchez when he first came on, I found him to be promoting "illegal's", consequently I have NEVER listened to him again. He also eliminates himself as absolutely full of himself which isn't appealing at all.
Posted by: Jean on November 15, 2007 01:39 AM
As for illegal aliens in the military: How can we expect someone who has broken the law by illegally crossing over our boarders to turn around and defend those boarders against the very crime they themselves just committed. And before you challenge my citizenship, yes, I am an American citizen born in the U.S.A.! Thank you very much for the opportunity to voice my views.
Posted by: mark on November 15, 2007 09:05 AM
WELL SORRY TO ALL YOU WHO ARE BASHING MR.RICK I THINK HE WAS RIGHT ON HIS INFO, NOW HIS GUEST ON THE OTHER HAND IS A RETARD THAT DOSENT APPRECIATE MILITARY SERVICE FROM THOSE NON AMERICANS. LET ME TELL YOU SOMETHING AND LISTEN CAREFULLY I'M AN AMERICAN BORN CITIZEN, BORN TO SALVADORIAN IMMIGRANTS, NOW CITIZENS. I SERVED IN THE MILITARY FOR 3 YEARS, MY SERVICE TO IRAQ WOULD HAVE NOT BEEN POSSIBLE, IF MY PARENTS DID NOT CROSS THAT BORDER 31 YEARS AGO, SO YOU NEED TO BE CAREFUL OF WHAT YOU SAY BECAUSE YOU OFFEND ME AND MANY MANY OTHER CHILDREN/ADULTS BORN TO IMMIGRANTS. BE THANKFUL THAT NON AMERICANS ARE SO READY TO FIGHT FOR THIS PREJUDICE COUNTRY ! IM ASHAMED TO PLEDGE ALLIGENCE TO THIS RACIST ASS FLAG !!!!!!!!!!
Posted by: MrS. AmErIcA on November 20, 2007 10:13 PM
Rick Sanchez is a Illigal Alien at Heart and his views on Illegal Immigration are obvious his Parents are mexican Immigrants so go figure. Anyways America is a country of Laws and the first thing we do not need is more Mexican Lawbreakers to add to the 12 to 20 Million already here.
Posted by: Donald Reno on November 23, 2007 03:47 PM
Rick Sanchez stands head and shoulders above the idiots who criticize him. He is definitely awesome.
Posted by: angela boone on May 1, 2008 01:26 PM
AGREED! Sanchez is such a flaming douche. Smarmy is the very first word I've used for a while too, and your observations re; his lack of unnderstanding of how to do an interview, and the chip on his shoulder with regard to undocumented workers (funny, I thought they were illegal aliens) is right on the money.
Good call.
To the jack ass above, saying to be careful: sorry, we should simply revoke the automatic awarding of citizenship to people born on this soil, and enforce the laws on the books. Thanks for your service, but it is irrelevant to the law, and the principle of ILLEGALs.
Posted by: mark on June 8, 2008 11:14 PM
Rick Sanchez is wonderful.He is absolutely the BEST journalist and interviewer I have seen.He really knows how to influence people to respond.What a great talent.Do not let it go to waste!!!
Posted by: Marg Kimnerd on June 14, 2008 01:50 PM
I am an admirer of Rick Sanchez and his work.I would like to see him as an anchor on TV.
Posted by: Suzie McCarne on June 17, 2008 02:13 PM
I do not believe that Rick Sanchez lies about anything.Some of you are so narrow minded that you would not know the truth if it stared you in the face.I am a born American and proud to have Sanchez as one of us.So get off his case, and let the man be!!!!Where did you go to school?Sanchez is an intelligent, educated man.
Posted by: Jim Hariss on July 2, 2008 02:24 PM
if the gov smart they shoud putt the 700b in trust account . and if americain people need borrow money for school buying house small busines .. they can borrow from goverment . let all the wallstreet banks go under
Posted by: mike on October 3, 2008 03:59 PM
DIRTY SANCHEZ is not only a leftist RAZA puppet but he is pretty lousy at his job.
Have you seen his interview with Joe the Plumber? Sanchez can't get it through his tiny little head why Joe, who does not make $250k a year, would oppose people who do from being overtaxed.
When he tried to explain it was principles, Dirty Sanchez launched into a tirade about Joe's income, tax lien, outstanding hospital bills etc.
This guy is a jackass! He said that since Joe "thrust himself onto the national stage" by asking a question of an elected official in his own neighborhood, that Joe was no longer a private citizen.
Interesting. Since Dirty Sanchez is a so called news caster, does that mean we can rifle through his garbage, look into his finances and find out his immigration status?
Posted by: stver on November 5, 2008 04:54 PM
Dear Rick I have just watched the tape on the officers stopping the E.M.T.From what I seen these two should with out dought be in jail..this medic was in rought on a call with a patient in the back.My partner of 7yrs has been a E.M.T. for 20plus years and I cant imagine what she would do in a bad spot like that...

Posted by: Cary Nechiporenko on May 28, 2009 04:24 PM
illegal immigrants come to WORK in USA.
Take away the WORKso no Illegal Immigrants .
Make it a LAW if you hire a Illegal Immigrant you are fined $20,000.
I was born in the USA my Father came to America the LEGAL WAY as an immigrant, and became a Citizen.
Are we going to eliminate the word ILLEGAL..Why? it is in the Dictionary SEE WHAT IT MEANS! I grew up with immigrant children, and they Loved America as much as I do.I was in WW2 to protect America..WHY?
Posted by: Steve Sandstrom on January 1, 2010 06:53 PM
sanchez is a turd. can't stand to watch him and his (along with cnn's) pro illegal immigration agenda. parts of his show are actually done in spanish. wtf? cnn sucks. they need to kick this murderer off the air.
Posted by: greenman on May 6, 2010 05:40 PM
7.7.10
Rick, I thought you were to report the news, not report your personal feelings. I live in Az. part time and live in another state the rest of the time. Az's don't have a proplem legals its the illegals. Our schools have problems, our health care has a problems, and the legal systems have problems. You live in Florida, how would you know what it is likein Az. I'm 76 years old and in Az we had a share medical for the ones who could pay all and now that is gone. Explane this one to me. I like your show up to the part that you feel you are a defending atty. I think I'll have to give you up. Mad Lady 291297
Posted by: Barbara on July 7, 2010 04:17 PM
Rick, why don't you report how many NON-HISPANICS have come over our border. I understand there have been people from Yemen, Iraq, Afghanistan, Somalia, What are we waiting for, another attack before our government in D. C. does something about it. SB 1070 is not about race, it's about protecting our citizens, who pay taxes and try to raise their families in peace.
Posted by: James on July 8, 2010 11:35 PM
Well, good think we don't have to worry about Rick Sanchez any more.
Posted by: Henry on October 30, 2010 03:48 PM