| | |
| --- | --- |
| By / August 1, 2007 01:22 AM | |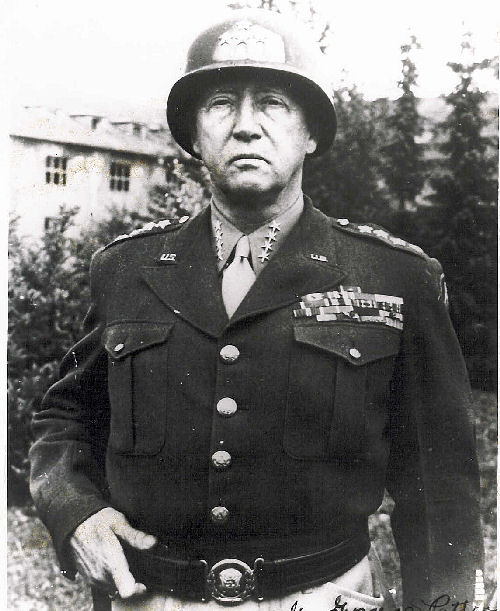 General George S. Patton is one of my heroes. A no bullshit man who said it like it was and didn't pull any punches.
Well there's a video going around about the "ghost of Patton" and what he would do and say in this day and age of wimpy politicians and political correctness.
Below I present to you the ghost of Patton!
Video below.


This entry is in the following archive(s):
Next and Previous Entries:
Posted by Digger on August 1, 2007 01:22 AM (Permalink)

how do I send this to a friend?
Posted by: sue eighmy on August 3, 2007 09:36 PM
GREAT Speech! We need this General as our leader today.
Posted by: john velazquez on February 23, 2009 11:10 AM
Patton was an unredeemed and unmitigated A-hole
Posted by: wayne quist on October 31, 2009 05:54 PM
I say we send in those 30,000 troops and stop whining!!! all these damned democrats have no balls send em in and kill those bastard!!!!
Posted by: j3ff on December 6, 2009 10:55 AM