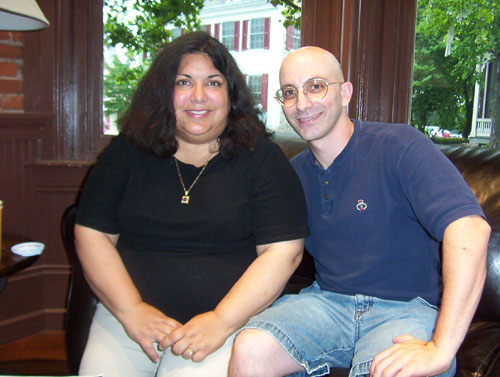 During my trip last week to the Philadelphia area I had the pleasure of meeting Mariann Davies, co-founder and Vice Chair of You Don't Speak For Me, for coffee after my stop at Fonthill Castle.
Mariann is simply a pleasure to talk to and we discussed a lot on immigration and upcoming plans for both her and myself.
If you'd like to hear more from Mariann she will be on "It's Your Call" with Lynn Doyle July 17th, 2007 at 9pm EST. Click here for more information.
For those who don't know You Don't Speak For Me is an organization of Hispanic Americans who oppose illegal immigration. They are sick of people classifying all Hispanics as being for illegal aliens and they have decided to take a stand.
I had previously met Mariann in Washington DC at the Hold Their Feet To The Fire event in April, 2007, but we didn't have a lot of time at that event to really discuss future plans.
I'm sure I'll be seeing and working more with Mariann in the future as she is deeply involved in this issue.
Below is a video of Mariann Davies on The Big Story with John Gibson after the May Day illegal alien marches in 2007.