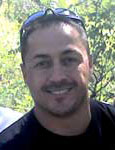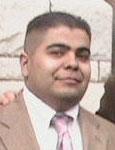 Top:Ignacio Ramos
Bottom: Jose Compean
Father's day is coming up and
Border Patrol Agents Ignacio Ramos and Jose Compean
continue to sit in a cell thanks to unscrupulous US Attorney Johnny Sutton, President Bush and the lack of action by a bunch of people in Congress (though there is continued growing support for a pardon for agents Ramos and Compean).
So, this Father's day keep these two fathers in your thoughts and take the time to send them a Father's day card. Below are the addresses for both agents.
Ignacio Ramos
Ignacio Ramos #58079-180
FCI Yazoo City Medium Federal Correctional Institution
P. O. Box 5888
Yazoo City, MS 39194
Jose Compean
Jose Compean #58080180
FCI Elkton
P.O. Box 10
Lisbon, OH 44432
In addition, Border Patrol Agent Noe Aleman is heading to jail this week. Noe is also a father, so instead of a card, since we don't have his address, please make a donation to help his family at the Noe Aleman website.