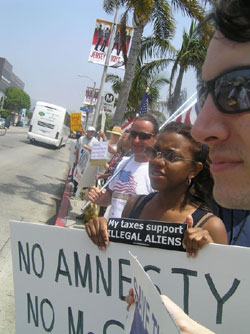 Save Our State
rallied on May 26, 2007 at The Grove in Los Angeles. The Grove and Farmers Market are an upscale location and the first of its kind for Save Our State I believe, which normally tackles areas more infested with illegal aliens.
Reports from those who attended say that things went absolutely amazingly and many people walking by joined in the rally. There were also many new members at the event. There was little to no opposition from supporters of illegal aliens and many people driving by honked and gave the thumbs up.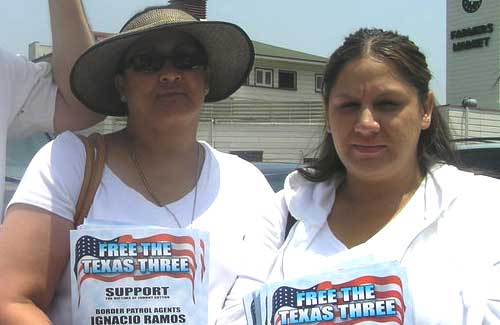 Family of Ignacio Ramos also showed up. Be sure that you visit www.agentramos.com and www.freegilmer.com and help these law enforcement agents and their families.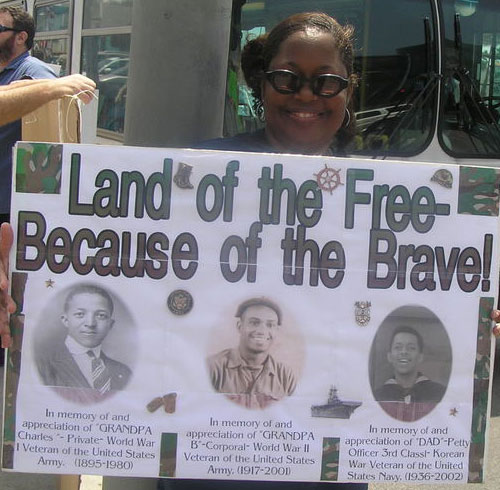 The ralliers remembered memorial day and those who came before us so that we could have freedom and liberty.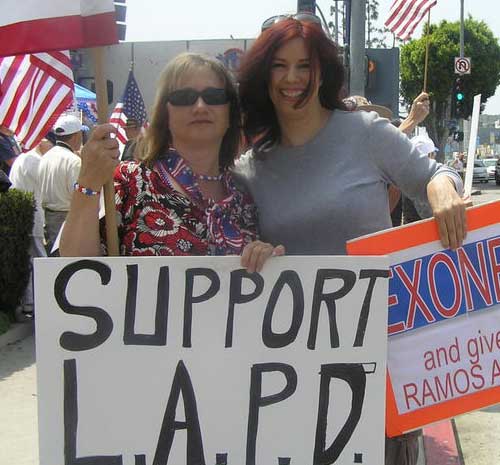 Two of Diggers favorite patriot girls
The Crispus Attucks Brigade (CAB) was also present and rallying at the event as well as members of Gilchrist's Minuteman Project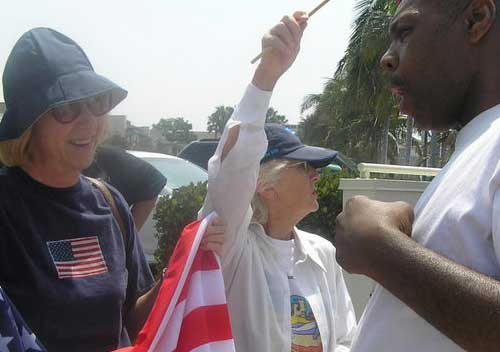 This is what you will see at a rally if you've never been to one. Ordinary Americans who have taken time out of their day to celebrate America and protest the giving away of our country by those in Washington DC.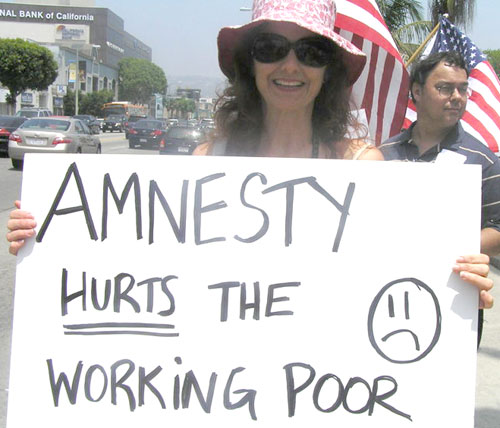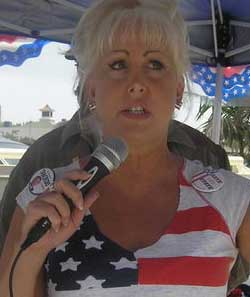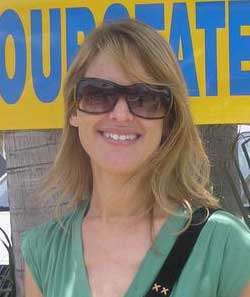 More photos and videos below.

Some Save Our State rally participants explain why they are protesting in the videos below.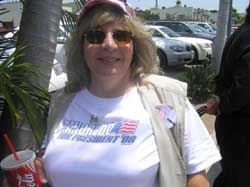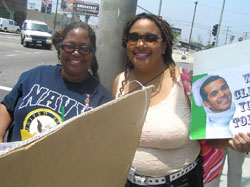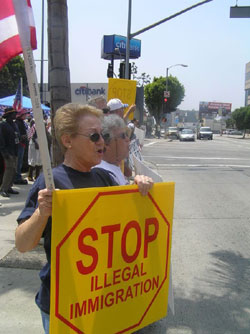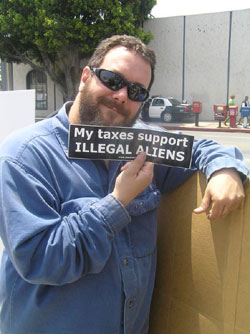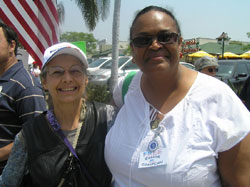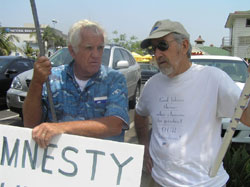 Thanks to Save Our State members SZinWestLA for the great videos and Patriotic Dream for the absolutely great pictures!
You can read more about this rally and see more pictures and videos at the Save Our State entry for this event.
Great job out there! You guys are on the front lines in the fight for our national integrity. But down here in the south (georgia), we got your back! Also we've got a few of your, uh...can I say that? W#$backs.
Semper Fi!
Posted by: Emery Woodall on June 12, 2007 08:47 PM
Your videos don't work. they come up private. Is this ajoke or something on your blog readers? ITS NOT FUNNY, DIGGER !!!!
Posted by: dingbat on September 11, 2009 06:01 PM