Someone asked me about the little Digger logo themes that appear once in awhile in the upper right corner.
Well, I use them for special holidays and days of note. Yes, I do draw them, he's my original character, and his name is aptly "Digger".
Below are some of the themes that have run recently.


Thanksgiving


Christmas


New Years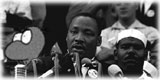 MLK Birthday


Mozart's Birthday
And happy birthday to Mozart today!
I hope you enjoy them. I enjoy drawing them when I have a little time.