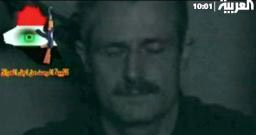 French Engineer, Bernard Planche, has escaped from his terrorist captors that took him hostage on December 5, 2004. Initial reports are that the terrorists panicked at a checkpoint while transporting him and tossed Bernard Planche from the car. Other reports are that they abandoned the car. Either way Planche has escaped his captors.
Bernard Planche was in Iraq working as a contractor for a private company called Aaccess on water distribution
The terrorist group has been named as Battalion of the Lookout for Iraq, but has also been called Monitoring For Iraq and Surveillance for the Sake of Iraq Brigade.
I'll name them amateurs. They can't even keep their name straight.

A French engineer taken hostage in Iraq last month was pushed out of a car near a checkpoint in a Baghdad suburb, apparently freed by nervous captors who then fled, Iraqi police said Sunday.

Bernard Planche was found Saturday night near the checkpoint in Baghdad's Abu Ghraib suburb, said Maj. Falah al-Mohammadawi.

I have a feeling this was more of a kidnap for ransom than an organized terrorist action. One reason being that they kidnapped a Frenchman and then demanded the removal of non-existent French troops from Iraqi soil.
I'm glad to hear this man, who was just trying to help the Iraqi people by building out their water distribution, is free and safe.
Other Commentary:
Interested Participant