| | |
| --- | --- |
| By / June 20, 2005 02:40 AM | |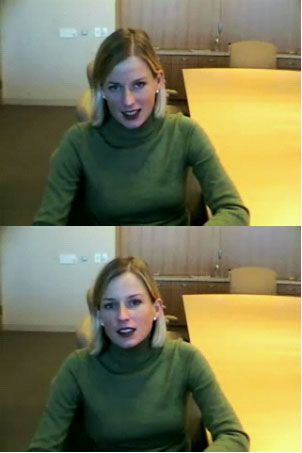 Anyone who watches the "Cost of Freedom" block on Fox News Saturday mornings know who I am talking about when I say Victoria Murphy. Victoria is the freckle faced cutie of
Forbes on Fox
that just makes my day.
I stop what I'm doing and watch the screen intently when she's on and I'm sure I'm not alone. There's not a lot on the web about Victoria, a Senior Reporter at Forbes, but I'm sure that will change as more people show an interest in her.


This entry is in the following archive(s):
Next and Previous Entries:
Posted by Digger on June 20, 2005 02:40 AM (Permalink)

So, Digger, does that mean that all women with freckles are "cuties"? If so, I must be a bonafide knockout what with all the freckles I've got! ;)
Posted by: Kasey on June 20, 2005 03:26 PM
I'm just surprised someone else out there noticed that about her too! Her frecks almost make her look too young to be on that show. Yeah, I like her freckles too (Kasey, feel good about yourself!). I wonder how Vicky would feel if she saw that up on a blog? Would she go out in the sun more or run to the nearest makeup counter to play them down? Hope it would be the first, myself!
Oh, and on that show, she seems to know what she's really talking about too.
Posted by: Opie on June 29, 2005 10:26 AM
Vickie is the greatest aunt ever! I love her! You do a great job on TV Vickie!
-*Claire*
Posted by: *Claire* on July 15, 2005 10:17 AM
How old is Victoria and is she married?
Posted by: TJ on July 16, 2005 08:18 AM
Victoria's knowledge and intellect serve to add to her captivating beauty. I am a big fan. Fox should show us more of her. She is easy on the eyes AND ears. And yes, freckles are SO great!
Posted by: Guy on July 16, 2005 08:21 AM
Wow!! Linked by FARK. Cool. Congrats Digger.
Posted by: Scott B on November 26, 2005 11:56 PM
She looks like a freshman Ann Coultier.
Posted by: Mark on November 27, 2005 10:50 AM
> She looks like a freshman Ann Coultier.
Dammit, you ruined it for me! I'll get you next time, kittens, next time!
Posted by: Jesus H. Farker on November 27, 2005 11:59 AM
Posted by: FLMountainMan on November 27, 2005 01:03 PM
Awww christ...fucking cuties on a news show. Most of them can READ a SCRIPT, but lack any real intellectual capacity. I can't count the number of times they can't PRONOUNCE a word in a script,let alone define it.
They're all script-kiddies...hired for presentation not content or intellect.
Although Vicky here is helping me kill a few kitties! LOL!
Posted by: bob on November 27, 2005 02:08 PM