I covered the monument with the ridiculous statements on it on may 8th in my entry "
SaveOurState Demands Removal Of Seditious Monument
".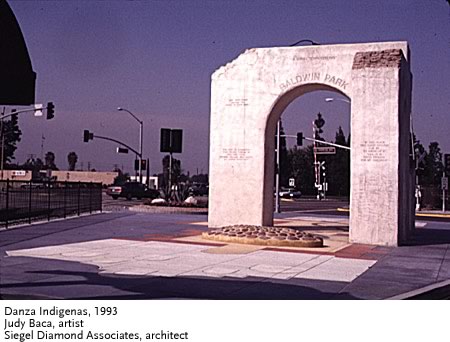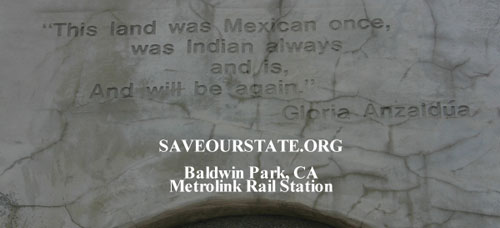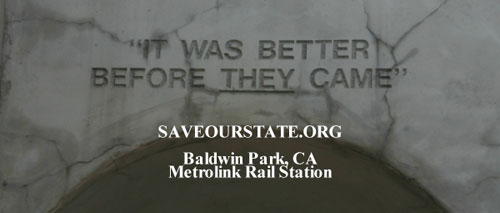 Now SaveOurState is going to hold a protest rally at the park tomorrow May 14, 2005 from 12-2pm.
The location is at:
Intersection of Pacific and Downing near monument and rail station.
Baldwin Park, CA 91706

We are assigned to a parking lot a few blocks away devoted specifically to us.

The address of the parking lot is:

3699 N. Holly Street Baldwin Park

Access this street from Downing. It is a school parking lot and there will be police officers on site here protecting our vehicles and to ensure safe travel from the lot to the protest site.

We have been asked to park here by the Baldwin Park PD who have been very gracious and kind. Please respect their wishes.
See SaveOurState.org for maps and other information related to the protest if you wish to attend.
What are you afraid of?
It was a crumbling remnant before you picked this fight.
Posted by: Jami on May 17, 2005 07:02 PM