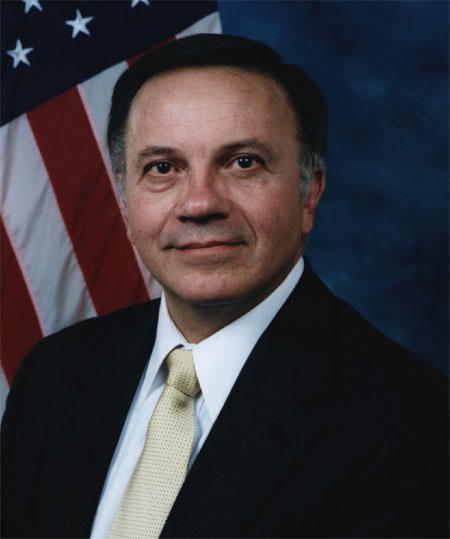 Congressman Tom Tancredo, the favorite representative of Diggers Realm, has moved up in a poll that World Net Daily is running for the '08 election. It's way too early to predict who is going to be running in '08, but Tancredo has beaten the likes of John McCain and Rush Limbaugh to date in a head to head poll. It might be wishful thinking, but it's a good dream.
Tancredo beat McCain 73.9 percent to 26.1 percent with more than 2,000 votes cast and Tancredo beat Limbaugh by 70 percent to 30 percent with more than 4,200 votes cast. They also note that Tancredo has received the most votes out of all the candidates in their poll.
It's early to pick out favorites for the 2008 GOP presidential nomination, but a Colorado congressman best known for his blistering critiques of lax immigration policies is two for two in head-to-head match-ups with some big names in the Republican Party.

...

Tancredo is the chairman of the Congressional Immigration Reform Caucus and a leader of those calling for immediate and dramatic policy changes to restrict illegal traffic over the borders.