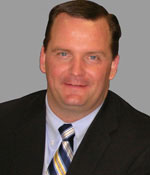 Massachusetts State Representative
Mike Moran
of Brighton was rear-ended by a "suspected" illegal alien,
Isaias Naranjo
, this week. Naranjo is reported to have had a blood alcohol level of .25 at the time of the accident and was traveling 60 MPH.
The reason they aren't sure whether Naranjo was an illegal alien is because Governor Deval patrick rescinded a law signed by former governor Mitt Romney that would have allowed local law enforcement to check Naranjo's immigration status.
There are definite clues though that Naranjo is an illegal alien. The most obvious is that at the scene of the accident Naranjo was said to have slurred out in a laugh to the officers on the scene "I'm going to go back to my country [Mexico], ... nothing is going to happen to me, man". The other is that Naranjo didn't have identification. Naranjo was wearing a Mexican outfit at the time of the accident. His bail is set at $50,000.
Moran is reportedly in good condition. Massachusetts and the rule of law, not so much.

State Rep. Mike Moran of Brighton was rear-ended by a suspected illegal immigrant this week. The suspect was wearing a Mexican costume at the time of the crash where he slammed into Moran at 60 mph.

The suspect, 27-year-old Isaias Naranjo, was charged with driving under the influence of alcohol, leaving the scene of an accident and driving without a valid license. According to the report, when told of the serious charges he would be facing, he just laughed.

Tipped by: Freedom's Lighthouse
Mike Moran - another victim of Jew inspired multiculturalism and diversity.
"We're going to change America."
- Doris Meisner(Jew), INS Secretary, Clinton Administration, 1993-2001
Posted by: Infidel on May 26, 2010 07:20 PM