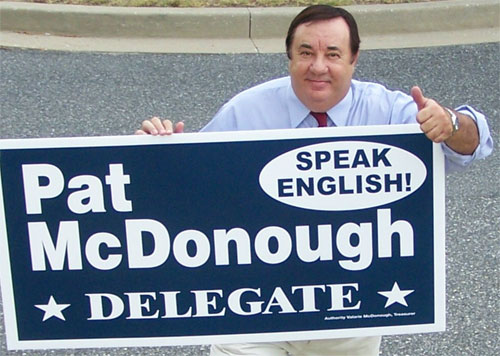 If Delegate Pat McDonough has any say in it the free ride that illegal aliens have been having in Maryland is over. McDonough, a fierce fighter for the residents of his state, plans to introduce a similar bill to SB1070 that was recently passed and made law in Arizona. The law allows state and local law enforcement to conduct immigration checks if someone stopped during a normal law enforcement action is suspected of being an illegal alien.
McDonough plans to introduce the legislation in the 2011 Maryland General Assembly session and has said that he has invited state representative Russell Pearce, the main force behind the Arizona law, to speak at a future event.
Go Maryland. Go McDonough!
Tipped by: Inside Charm City