| | |
| --- | --- |
| By / August 29, 2008 01:18 PM | |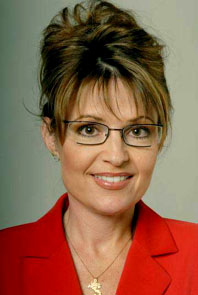 In an act that made me shake my head so many times in the past hour or so, Senator John McCain picked
Sarah Palin
, the governor of Alaska, as his running mate. It's not that she's a woman, it's that she's unknown and unexpected and after looking around, severely inexperienced to run this country should John McCain die in office.
Once again, as with illegal immigration, John McCain is playing Russian Roulette with this country.
So who is Sarah Palin? She is a 44-year-old former beauty pageant winner from Idaho who received her degree in journalism from the University of Idaho in 1987. She has been governor of Alaska since 2006. That's about all that is really known about her. Oh and she is in favor of drilling in ANWR and the Second Amendment.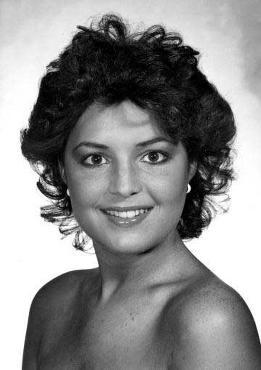 Sarah Palin - Miss Wasilla 1984
So there are only a few reasons that McCain could possibly pick this inexperienced woman.
First, because she's in favor of drilling in ANWR and will be seen as an expert on the issue coming from Alaska. And of course the other reason is that she is a woman and they hope to get the votes of women who are so shallow that they would only vote for a woman and with Hillary Clinton out of race, well....
Nobody in this election has been thinking about America. This choice proves that McCain cares more about being elected than the future of our country. He's old, he should know better.
On the positive side of it, she does have more experience actually running something than Obama, who so far in his career has only pushed a button voting yeah or nay on something.
Below is a video of Sarah Palin on Glenn Beck supporting ANWR drilling and saying that she wouldn't be VP if asked. I keep waiting for her to whip those glasses off, swing her hair wildly and start dancing baby! She's got that "hot librarian" thing going on.


This entry is in the following archive(s):
Next and Previous Entries:
Posted by Digger on August 29, 2008 01:18 PM (Permalink)

You know until we actually hear this woman speak and debate, I think we should reserve judgment. Just because she isn't the usual political hack that we see every four years doesn't mean she couldn't do a good or even excellent job. I think it is a plus that she isn't a Washington insider. Many Americans are tired of the Washington political crowd and this woman is about as far from that as is humanly possible. She also has the plus of seeming to be a regular person - wife, mother, business woman, who seen a need and stepped up. She comes across as being well grounded and not an elitist. The Dems like to flaunt Biden's working class background, I see Palin's soccer mom and rustic Alaskan image as a good counter. As for experience, does being in the Senate qualify anyone for the executive branch? As you mentioned, I suspect Palin has more experience actually being the leader, managing and running something then either Obama, McCain or Biden. I am going to reserve an opinion on her until I see how she does with debate and questions. She may surprise us all and I am not a McAmnesty fan.
Posted by: Brad on August 29, 2008 06:54 PM
If she is so open than how come there is no mention ANYWHERE what her stance is on illegal immigration? I'll tell you why, because there's a political reason why she hasn't said anything about it in her whole tenure in office. She's no different than any other politician and should be ripped as hard as they all should be to actually take a stand and not hide to see which stance is politically the best.
If she was passionate about ending illegal immigration she would have declined on those grounds.
If you do find out where she stands on immigration I have a post here
Don't be fooled by a pretty face. Man, all the guys all over the web are gushing about her and she's virtually unknown.

Posted by: Digger on August 29, 2008 07:38 PM
Well, I think that this hot woman is beauty..
look at her [link removed warns of virus]
Enjoy!
Posted by: doper on August 29, 2008 08:22 PM
to start, I am neither Republican nor Democrat. This does nothing but remind me of the infamous Katherine Harris? We do not need a trophy wife as VP of the country. This move proves McCain will do anything to satisfy his own wants. I am not judging her, but I do not understand how she is qualified for VP. 2 years ago she was mayor of a city the size of a small town in NJ. She has a good approval rating in Alaska for a simple reason, she is part of the Alaskan life, she hunts, fishes and likes the great outdoors. Good luck America, we are in a lose lose situation and have no one to blame but ourselves.
Posted by: Christian on August 29, 2008 10:01 PM
We do not need a trophy wife as VP of the country
Whoa! I wouldn't go that far. She is an accomplished woman, but we can do better than a former mayor of a small town and governor of a state of 400k+ for just over 2 years.
There were people far more qualified to be our potential commander in chief should the main candidate not be able to perform the duties.
Trophy wife? No way!
As a sidenote I would not have voted for McCain even if he had selected Tom "tough on illegals" Tancredo as his running mate. You have to remember that this is still just a running mate and not the actual candidate who will be calling the shots.

Posted by: Digger on August 29, 2008 10:41 PM
Exactly what criteria do most of you think a person should have to be VP? Obviously Palin doesn't have years in government, but perhaps that is a good thing. As most people should realize all the president or VP does is make decisions based on what those around them advise. As we have seen during the past 8 years, a total moron can run the country because of the people he or she surrounds themselves with. This VP candidate maybe more then a pretty face and have boobs, she may actually be bright and articulate.
It amazes me that so many shout about wanting to see new people, not under corporate control in our government and parties, yet when someone comes along who is fresh, all they grip about is "experience". Sure there are others who had better "qualifications", people who had been in government or the corporate world for most of their life, but aren't those people the ones that have caused most of the anger and frustration we feel today?
I won't vote for McCain (her selection does not change anything), but I am going to reserve judgment on this woman, till I see what she is all about.
Posted by: Brad on August 30, 2008 11:16 AM
There is only one thing to remember in this election:
This election is about a Chicago, Cook County Thug, with connections to Terroists, here and abroad, schooled for 20 years by a Racist who said Not God Bless America but God Damn America. No amount of his denouncing them now can over come 20 years or more of associations with them.
VERSUS:
A Hero , a defender of America, second only to George Washington.
I, as many, wish MCCain were stronger on Illegal Aliens [lets stop calling it Immigration, Immigration is when you come by way of the front door. Illegal Aliens are criminals as are those who have for years used them as cheap labor, they too need to be jailed and I go so far as to say deported]
BUT ! I go back to a statement that Rumsfeld got smeared in the press for, however tis true:
"You fight with the Army you have." We can not turn this Nation over to someone of uncertain origin and whose Hate America Beliefs are just beneath the surface.
So. Arguments about whether we know about Palin's stand on immigration/illegal aliens are, at this point, silly.
As the saying goes: When you are up to your rear in Alligators it's too late to think about draining the swamp. The Democrats are swimming all about us and we are about to be devoured. It is the result of us being asleep at the switch.
John M. Chinn
coboy@mindspring.com
Posted by: JOHN CHINN on August 30, 2008 11:58 AM
"And of course the other reason is that she is a woman and they hope to get the votes of women who are so shallow that they would only vote for a woman and with Hillary Clinton out of race, well...."
This comment above is so fallacious in its reasoning I hesitate to dignify it by responding to it! (1) Bill Clinton's "charm" wooed the Soccer Moms and they went wholesale for him. I don't think that block of voters is going to vote for Ms Palin! A pretty WOMAN does not motivate them! As a woman I take exception to being called "shallow." (2)Most of the people I knew who were going to vote for Hillary were MEN. They cited her "toughness." (3) Maybe Gov. Palin does NOT encounter illegal aliens in Alaska. Do you think you could give her a few days to assess what she "thinks" about the SOUTHERN border of the United States v. the Alaskan border? Until she was selected as VP, this was not on her watch! (4) Gov. Palin has MANY credentials if you would take the time to look them up rather than judging her as a "pretty face"!!! I would hope "beauty" is not a detraction in being VP. If you insist, the amount of money spent on Hillary's "beauty" and clothes each day would have fed a starving African nation! Gov. Palin has NATURAL beauty INSIDE as well as out. She has my vote of confidence based on my RESEARCH!
It is apparent you are judging her on her appearance ONLY, without benefit of any research AND that judgment is lewd, lascivious and offensive to ALL serious-minded women and MEN! Grrrrrrr!
Posted by: Becky Guy on August 30, 2008 08:48 PM
It is amazing to me how almost to a person "conservatives" are falling all over themselves with this VP selection. Not only is John McCain today the same John McCain of last week and last year but this selection changes absolutely nothing with regards to immigration and probably nothing else either. It only proves once again how easily lead "conservatives" are. We are going to hell in a hand-basket and the "conservatives" are leading the way.
Posted by: Ernest on August 31, 2008 06:37 AM
John McCain can't even differentiate between Iran and Iraq.. he thinks alqaida is operating from Iran lol.. He is too old and retarded.. I am tired of hearing the war hero stories.. just coz u were a soldier doesn't mean u can govern a nation.. U need to have common sense which McCain lacks in every aspect.. Look at who he picked for VP.. r u kidding me?? a beauty pageant?? lol.. a woman who was a sports commentator?? And if this old fart dies, she would be running the country?? I hope not..I think we shouldn't even hold elections.. just give the presidency to Obama and use the money leftover to do some good for the country..
Posted by: joe on August 31, 2008 11:34 PM
Obama's wife couldn't be proud of America until her husband won a nomination for a presidential bid, his pastor speaks that America should be damned, and the passion (or lack thereof) that Obama himself seems to possess for our country is about as bland as cheap vanilla ice cream. Give me an "old prisoner of war" and a "beauty pageant winner" who collectively have more experience and more gumption than their opponents anyday!
Posted by: tiff on September 4, 2008 03:06 PM
It's surprising how she's become the new beauty icon.
Surprising because this is a land where the Barbie-look ruled as tops for the most part: youth, 10-thin-figure, long blonde hair & blue eyes. So the first time seeing her, nothing shouted beauty... but then I later kept hearing that.. so following the mass media, the association starts. I've also heard that if you have a pageant or modeling background in your history, regardless of whether you have symmetrical features or not, your beauty quotient skyrockets. Esp. by many men, who have to hear from others who's good-looking and who's not before they label you beautiful.
I myself respect all forms of beauty-- and am on the far far higher side of 40 with glasses, bunned-hair, et. all-- so this is a healthy & good icon change- but a surprise. But sometimes people have to say someone is beautiful before I know that.
Beauty is strongly associated with inner-goodness and intelligence in our psyche (rightly or wrongly- the studies say so). Studies have shown beautiful politicians get more votes. So I think the Reb wanted this-- Rush L. et all.. wanted that association for her.
Type beautiful politicians on search engines.. and there are many truly gorgeous ones around the world-- and even in countries which lack women's rights-- no one made a fuss of their female leadership or their beauty... ie. Benazir Bhutto was a true beauty in my book.. no mass media had to tell me so before I knew that.
Posted by: Nevelle on September 7, 2008 11:25 AM
I think the media ran away with this look thing for Sarah. Many feel she looks good and many don't. That's media is good for her. She seems tough- but that is seen as positive.
No doubt. Beauty opens more doors for you than it closes, esp. for women, it seems. Beauty is power. If perceived as a non-beauty, I feel they are attacked more. Hillary is a prime-example of this. Both Sarah and Hillary are tough- but the former is positive and the latter is negative.
It's terrible the way the media treated Hillary Clinton-- and I would have voted for her regardless of whether she's white, black, purple, male, female, nomale, etc. She's truly intelligent and has got brilliant policies in my book.
I got a bit depressed--she lost-- is it because she cannot drum up that glamour quotient? Are people really easier on those they consider more softer-looking?
Well.. that glamour quotient is just a mirage.. it comes and goes & changes with culture, perception, etc.. I ate at some pizza place in NYC yesterday near Times Square.. Famiglia, I think.. and saw a photo of Hillary in the celebrity wall. Shocked at her beauty! Don't know if it was 20 years ago or what...(if so, around the same age as Sarah). I thought I saw Kate Winslet in the photo. True blonde-blue eyed look, fresh look. Her smile was just gorgeous!!! Hillary has got one of the most beautiful smiles ever when she's truly happy. Even my friends were stunned. Take a look at that photo- if you don't believe me. It's in the front corner of the pizza place.
I kept thinking.. Hillary should she have just drummed up her glamour quotient and ran perhaps 20 years ago.. and things would have been good for her. Oh.. her policies might have been empty.. but who cares. She would have been more smiling and happier.. and made us "feel good". After all, we care about images over policies- right?
Posted by: Ovid on September 7, 2008 11:53 AM
And then there's Ron Paul...
Haha, beauty will only open the door it seems. If you turn out to be a loser after that many will write you off.
Also don't forget the double edged sword of the media. One day you're their hero, the next you're the ultimate villain.
Posted by: Digger on September 7, 2008 04:00 PM
Posted by: natasha on November 29, 2008 02:55 AM
Hey Digger; just what do you believe her stance be on illegal immigration should be?
Hopefully, it coincides with mine which is to deport them all, by force if necessary. Most of us who came here legally played by the rules and worked hard for many years to do so. And it was not with the intent of having this Democracy turn into what we all strived so hard to escape from. Besides that, why should people who sneak into someone else's home or land be any more immune to the laws that everyone else has to obey? Would you still feel that any other way if it was your home they made themselves at home too? If so, don't let any of us stop you so please step right up and volunteer to give it to them.
And yes, I am a Hispanic of Mexican descent, however, I'd wager your one of those whine about everything, never sacrifice anything, gringos, too naive to appreciate and protect what you have. Your loss not mine and I will never allow you or any other partisan addict, regardless of political affiliation to tell me how to think or what and whom to listen to.
There is nothing more obnoxious and boring than a brainless twit. If you have a real issue with Miss Palin, spit it out and stop playing off the same old tired meaningless innuendos your masters at DNC gave you.

Posted by: Manuel on October 25, 2009 11:47 PM
You know, I'm not trying to be rude, but in all honesty it seems that Sarah Palin would be better in the movies than running the country!! Why doesn't hollywood give her a call & make her an offer to see what happens?
Putting the American people's lives in her hands though...uhhhhh, that might not be the best idea!!
Posted by: Vesper on October 29, 2009 09:25 AM
What I think is so funny is the fucking dink that wrote this article violated YT terms of service. The fucking liberals just always seem to work this way don't they?
Posted by: Yo Bechta on October 31, 2009 11:34 AM
Half the human population is female ... let women be women just as we expect men to be men. Yes, life in its evolution has made the physical appearance of the female human a factor in the continuing process of evolution, but the wisdom of the female is at least equivalent, if not superior, to that of the male. The female has not only to negotiate the nuances of the social skills of her gender, think about it, guys, she has also to understand and accomodate the gross subsocial tendencies of the male. Sarah Palin is brilliant and capable, objectively evaluated on her accomplishments. If she were less healthy than the average member of congress or less enhanced than the average critic, maybe there would be some minor justification to ignore her wisdom. Not really, but ok, maybe you could make a weak case. Better yet would be to just evaluate her suitability to represent the citizens on the scope of her appeal. When you hear her attacked for trivial reasons, think of that.
Posted by: chronecro on November 16, 2009 09:44 PM
sarah palin is a real joke,how can her husband can handel all these embaressment,people talking and acting about his wife,probebly she the husband in the family.
Posted by: moe on November 21, 2009 02:34 PM
Sarah Palin must have something on the ball or she wouldn't still be inspiring such terror and angst and concern in the deep recesses of all the bleeding hearts. Even today, some lib is claiming she's the chief danger to our nation! They seemed not to notice she is currently powerless to do anything for or against even her fellow Alaskans!
There's an old saying: "Nobody kicks a dead dog." So, all you statists, fascists, socialists, and left-leaning ne'er-do wells, just keep kicking her, maligning her, and mistreating her and her fine family. Keep it up! It will only attract more sympathy and empathy for her and her causes, while enlarging the size of her already-gargantuan soapbox.
There's another old saying: "Every kick's a boost and when you learn to go uphill right, it's downhill all the way!" Mrs. Palin has learned how to "go uphill right" and she's also learned how to suffer some of the most outrageous slings and arrows ever. If Obambi had ever had to face half the unfair criticism she's endured, he'd be screaming for his grammy and crying himself to sleep every night from now on.

Posted by: Nelson on November 23, 2009 11:28 AM
I read some of the comments. What qualifies Obama. He is elected only because he is black and that certainly is a change. He has no experience to be a leader, he does not follow the constitution, he is openly defiant for anything american, his behavior is subservient to the Muslims, he is only a Christian for the election. He is nothing but a puppet and this once great country is to naive to see the real truth. Wake up America or our lives will be changed to an America you wont want. I TAKE SOMEONE LIKE PALIN ANY DAY ,she respects our country, believes in America and what it stands for, is born here without question and her husband loves this country not hates it like Michelle Obama. So if she should run, SHE HAS MY VOTE not the likes of the Obamas that show their dislike of this great country and milk it for all its worth now that they are in office. Palin fired the cook, limo with driver, not hired more people for her own use as is done by Mrs. Michelle, shame on the governement to be so callous with our hard earned money
Posted by: ELLI TOELL on December 24, 2009 05:05 PM
She has my vote too! Sarah Palin is exactly what this country needs. We need someone with balls, not scared of anything or anyone, someone that will KICK ASS & TAKE NAMES and will remove the organized crime out of our government. I don't give a rats ass if they're republican or democrat. I'm sick of what we have and had in the white house. Where's that change we were all promised. Palin will get this country back ship shape.
Posted by: Tami on December 27, 2009 10:09 PM
So all the liberals are lathered up about Sarah Palin. That means to me that she must be a real winner. Fancy saying she lacks experience, huh? Well she's run a business, she has been a mayor, she has been a governor and taken on some pretty tough customers ie: oil companies. And Barack Obama, a community activist with a communist agenda...surely you're joking. This moron has never run a lemonade stand and when he is forced to talk off teleprompter he makes George W. Bush sound like a genious. Barack Obama is leading this country into bankrucptcy and the average American can't even see it. We are so screwed.
Posted by: Geoff Kelly on January 10, 2010 01:46 PM
I am rooting for Sara. I want to see her go to the white house in genes. I want something different!!!!
She is very smart, politically savy, and has management skills. She can absolutely be president and create a new feeling for America and reenstill conservative values. She is what this country really needs for constructive change!!!!!!
Posted by: alan on February 6, 2010 04:02 PM
FIRST OFF, ALAN GET YOUR SPELL CHECK WORKING, OK? IT'S JEANS, NOT GENES, AND RE-INSTALL, NOT RE-ENSTILL. IT DRIVES ME CRAZY THAT PEOPLE WHO VOTE HAVE NO IDEA HOW TO USE THE "INGLICH" LANGUAGE. NO WONDER WE HAVE OBAMA IN THE WHITE HOUSE. AND I ADMIT, IT IS GEORGE BUSH'S FAULT. IF HE HAD'NT TRIED TO APPEASE THE DEMOCRAPTIC CONGRESS, WE WOULD'NT HAVE THIS IDIOT WE HAVE NOW. SO BUCK UP REPUBLICANS, IT'S YOUR OWN DAMN FAULT! NOW AS FAR AS SARAH IS CONCERNED, SHE'S MUCH TOO YOUNG TO ASSUME THE GREATEST POSITION IN THE WORLD. JUST LIKE OBAMMY, SHE'D WILT AT THE THROTTLE. SHE NEEDS TO RUN FOR CONGRESS OR SENATE IN ALASKA. THEN AFTER A FEW TERMS OF THAT, GIVE IT A SHOT AT RUNNING FOR PRESIDENT. OR AT LEAST HELP ONE OF THE SENIOR REPRESENTATIVES OF THE REPUBLICAN PARTY RUN FOR THAT POST. ROMNEY OR HOPEFULLY THOMPSON (BUT HE'S TOO OLD NOW), OR SOMEONE OF THAT STATURE. ONLY THEN WILL SHE HAVE THE KNOWLEDGE TO HANDLE THE OGRES OF WASHINGTON POLITICS. I AGREE SHE'S A FRESH FACE AND NOT TAINTED BY THE IDEOLOGUES OF WASHINGTON D.C.. BUT SHE WOULD HAVE NO CHANCE OF WINNING THE WHITE HOUSE DURING THESE TIMES OF STRIFE AND INDEBTEDNESS. THAT'S WHY I HOPE HILLARY RUNS THIS NEXT "GO ROUND". IF SHE RUNS AGAINST ROMNEY, OR SOMEONE WITH A FEW BRAINS IN THE REPUB. PARTY, SHE WON'T STAND A CHANCE. LETS JUST GET THE LEFT WING "JANE FONDAS'" OUT OF THE EXECUTIVE BRANCH. AND BRING THIS COUNTRY BACK TO IT'S WINNING WAYS! I'VE HAD ENOUGH OF THESE ASSHOLES, THEY SCREWED US DURING VIETNAM AND THEY ARE SCREWING US NOW! LEFT WING POLITICS HAVE NEVER WORKED ANYWHERE IN THE WORLD, AND THEY WON'T WORK HERE! IT'S A PROVEN FACT! NOW GET YOUR BUTTS OUT THERE AND THROW THE BUMS OUT OF OFFICE! VOTE CONSERVATIVE VALUES BACK IN, ALONG WITH COMMON SENSE! AND SARAH, I LOVE YA, BUT FOR GODS SAKE DON'T HURRY THINGS UP OR YOU'LL BE A LAUGHING STOCK. AND DON'T GO ON SATURDAY NIGHT LIVE AGAIN, THAT WAS A DISASTER. USE YOUR NOGGIN' AND STUDY YOUR CURRENT EVENTS PAST AND PRESENT. YOU'LL GET THERE SOON ENOUGH, JUST TAKE YOUR TIME AND STUDY THE ENEMY CLOSELY, BEFORE YOU MAKE YOUR MOVE. YOU'LL WIN, AND YOU WON'T BE FOOL IN THE PROCESS. HOPE I SPELLED EVERYTHING CORRECTLY, IF I DID'NT, WELL THAT'S JUST TOO DAMNED BAD! LOL!
Posted by: TOM on February 8, 2010 01:10 AM
Actually she is not a journalist - but a governor, you nitwit.
Posted by: bullwhip on February 15, 2010 03:56 AM
What happens if she wins ANYTHING and quits again?
She is a quitter.
People in Alaska are hurting because of her loss.
:o)
Posted by: Haywood on March 27, 2010 02:25 PM
Last night I enjoyed a very good show on television , we need mmore programs showing the good heart Americans have. Today we are gong though a bad phase, but we shall overcome it , after all we overcame Pearl Harbor , the Vietnam war. 9-11 and many disasters. America still has a bright future . We are good people, but we are being lead to believe otherwise. I came to America from a Comunist country. They took everything , but my will to overcome that phase and landed in the land that you can not succed unless you do not want to.I learned from a black man that we can do it , all we need is faith in God and in ourselves. That was in 1957. Before the Civil Rights Act.
Sarah Palin , you are an inspiration. God Bless You and your family.
Posted by: Luis M. Perez on April 2, 2010 04:32 PM
shes so stuped no one belives in her any more
Posted by: bb on April 12, 2010 06:30 PM
Dear Ms. Palin,
It has been 25 years since I last saw you. I know this may be hard to believe, but I am the theatre student who took the studio portrait of you in 1984 at the UAF Fine Arts Theatre. Earlier this year I saw that you were receiving a lot of press coverage about your resignation. My intuition told me that we had some kind of contact while I lived in Fairbanks (1979-1986). When I ran a Google Image search of you, up popped black & white studio portraits done before the Miss Alaska Contest. What surprised me was the large number of website postings of this photo. Then my memory came back! I remembered you! You came to me one day backstage at the UAF theatre asking about needing some black & white portraits you needed to submit to the Miss Alaska Contest. It just so happened I was studying journalism as a minor and had been shooting studio portraits of the actors in our theatre department. I had the complete studio setup behind the stage next to my shop. I was employed as the master electrician at the theatre department and was studying lighting design. This allowed me to have full access to any equipment I needed. Also, I was employed as the copy editor for the school newspaper, which gave me access to their photography lab to develop and print the photos.
My claim to my being the actual photographer of these photographs can be verified. The image posted on the internet was taken from a print, NOT a negative. The image was touched up (at your request) to give a better appearance and impression. If you still possess the prints, then you will find my signature, date, and copyright written on the back of each on in ink. I was very careful to do this because my father is a master photographer. You will find my signature to be written as: "John N. Barnes"
Posted by: John N. Barnes on April 26, 2010 04:56 AM
Sarah Palin is a fucking moron. It's sad that her followers are to retarded to see that. She has no knowledge or domestic or foreign policy. She under educated, unintelligent, terrible public speaker, liar, and incompetent.
Posted by: Tony on May 4, 2010 12:15 PM
Hey Tony, look in the mirror dude! Your slanderous description of Sarah Palin is the most accurate description of yourself. Her IQ is probably in the high 140s. She knows way more about energy policy than you and your nimrod Obama EVER will. Unlike you, she can keyboard without making stupid typos. Do you even have a college degree? She is a very hard worker and public servant. She has executive experience in running a fishing business and as a city mayor. Do you? She can govern a massively huge state - unlike you and your brother Obama. Why don't you try reading her book, "Going Rogue", and maybe (if you can read) you will learn a little bit about her. She is 2 and a half years younger than your buddy Barack but she has about 20 years more real-life experience than he does. Liberals like you cannot win in the realm of debate so you just have to resort to name calling.
Posted by: wbguerrant on May 19, 2010 12:16 AM
See that's what you get. Mr Obama was elected President and I am so glad. It's about time we stop electing racists. This is the typical "trailer park" white woman my mother warned me about.
Posted by: John Smith on June 1, 2010 06:02 PM
Sarah Palin is unintelligent,stop blaming Obama for the mistakes and the problems Bush and the republicans caused.Democrats and Republicans need to work together and stop playing the blame game.
Posted by: Sanantonio on August 10, 2010 04:40 PM
Ms. Sarah Palin
Has the guts and the courage to speak out on the things, that will get this country back on the right track of Freedom and the pursuit of happiness. And most of aal Freedom of speech and thought.
Posted by: Don Standhardt on October 13, 2010 03:34 PM
GoSARAH for all of our Constitution Rights. Cut down on big goverment,
Posted by: Don Standhardt on October 13, 2010 03:38 PM
Sarah Palin has much much more experience governing a city and state and running a business than our elected president who has not even run a lemonade stand. As for his governing abilities, they don't exist. He talks at the citizens of our country as if we are stupid. His oratorical skills are very good. His ability to govern a country as great as our is nil, zip, zero. We have become the laughing stock of the rest of the world and I find that unacceptable.
I agree with Sarah Palin's ideas on where are country is headed and how it can be brought back to a level respected and feared by the rest of the world. Good common sense.
Posted by: Linda Lewis on October 24, 2010 04:36 PM
Dear mrs palin, i really cant understand why in the pollitics everyone wants to degrate each other. why cant we all get along,we all have great ideas just put them all together,WE THE PEOPLE ,MAYBE IF ALL CANIDATES WERE HELD ACCOUNTABLE THINGS WOULD BE ALOT BETTER. This world just got too far of itself. maybe if each canidate sighned off on what they would and wouldnt do ,just maybe the world we be less at arms. we do it when we become employed well a canidate seat is just a job. this country is a large scale job! your doing a great job. keep it up!!!!!
Posted by: mark on October 26, 2010 07:41 AM
Excuse me Mark, when you say 'degrate', do you mean 'denigrate' or 'degrade' or do you regularly make up words. The reality is that both sides of this 'debate' (if someone would be so ignorant as to term it that) are absolutely illogical in their attacks on each other. Any individual that believes Ms Palin's IQ to be in the 140s deserves their own spot in a parking lot. I don't like President Obama (don't get me wrong), but to assert that Ms Palin is more intelligent than him is laughable (his Harvard Law degree clearly inferior to her Degree in Journalism from the University of Idaho).
The problem with the Republican Party is that rather than remaining unadulterated (that means unspoiled for the illiterate philistines) they pander to trailer park racists and hill-billies. The message of the tea parties is brilliant - it should be shouted with megaphones into Congress by people with economics degrees (like it once was by Milton Friedman and Ludwig von Mises). Instead it's coupled with anti-intellectualism and everyday 'common sense'. Sorry to tell it to you folks, but contrary to your arrogant self-projection, being the President of the United States is a far more intellectually challenging position than any of you would have the mental capacity to consider, let alone begin to provide.
You're all an embarrassment to Thomas Jefferson and the Founding Fathers.
Posted by: daniel on November 9, 2010 06:59 AM
Having any second thought yet?
Posted by: Jeff H on November 9, 2010 09:47 AM
Palin should keep her religious views to herself. The bible is a work of ancient fairy tales. These are people who didn't know where the sun went at night. Watch my short animation for clarity on my channel called "Religious freak tries to convert atheist."
Posted by: Anum on December 3, 2010 03:16 AM
SARAH PALIN IS ONE AMERICAN MOTHER WE CAN ALL RELATE TO.
SON SERVING IN THE MILITARY, DAUGHTER PREGNANT AS A TEENAGER, SON WHO IS DISABLED, WORKING MOM, GOVERNOR RESIGNED BECAUSE SHE CAN NOT TACLE HER LEGAL PROBLEMS AT THE SAME TIME.
SHE IS ONE OF US, NOT FROM THE ESTABLISHMENT IN WASHINGTON, AN OUTSIDER WHO WILL FIGHT FOR ALL OF US DEMOCRAT REPUBLICAN IND., CONSERVATIVE, LIBERAL ETC. ETC. SHE IS NOT AFRAID TO VIEW WHAT SHE BELIEVES IN AND WILLING TO SACRIFICE WHATEVER IT TAKE TO MAKE AMERICA STRONG AGAIN. ONE THING DEFINITE, SHE WILL MAKE SURE AMERICA WILL NOT DEPEND ON FOREIGN OIL FOR OUR PROGRESS AND LEADERSHIP IN THE WORLD.
SHE WILL BE THE FIRST WOMAN PRESIDENT OF THIS GREAT NATION.
Posted by: MAX MADRIDEJOS on December 12, 2010 01:06 AM
the people that fear her the moste shout the loudest,
and cry the longest,because they know they will never be as stronge or as endependant as her.
Sara's Dad is awesome his love for his family and his country shows in Sara and her family.We can't emagine that kind of love and devotion unless we experiance it ourselves,so few of us have.
Posted by: Rick on December 12, 2010 10:34 PM
Daniel (9Nov) You sound very arrogant
and think you are the only one in the cabal of
clerisy. Don't run down people at large. Everyone has an opinion and it is a
democratic country that we live in. Remember history tells us that technocrats are not generally good politicians. I totally agree with you that Palin
is not an erudite of the highest quality but she seems
to be resilient. She has the will, tenacity and
verve which are the chief ingredients for
a good politician. In the passage of time and through empirical knowledge
she may turn out to be the chosen one.

Posted by: Mr Lim Hock Choon. Syd Australia on December 15, 2010 06:41 AM
Sanantonio, Tony and BB. Ya got any evidence to offer in support of your claims that Palin is 'stuped', 'unintelligent', and 'a fucking moron'? Or all y'all jes flappin' yer gums?
Posted by: mudsack on December 26, 2010 03:44 PM
Daniel sez: "...to assert that Ms Palin is more intelligent than him is laughable (his Harvard Law degree clearly inferior to her Degree in Journalism from the University of Idaho)."
Obama's degrees don't demonstrate intelligence. They demonstrate 'Affirmative Action'. No truly educated person would refer to '57 States', the 'Austrian' language, or say 'Cinco de Quatro'. Obama is not stupid, but he suffers from a very poor education, which is the result not of the institutions he attended, but of his arrogance and narcissism. He has no measure of his own ignorance.
How about we post Sarah's SAT scores alonside Obamas? Oh. I forgot. Zero isn't releasing any of his scores or transcripts.

Posted by: mudsack on December 26, 2010 03:51 PM
Haywood.
Palin resigned her office, yes. Did she 'quit' participation in politics? No. Palin is still fighting, so it should be obvious that she didn't 'quit'. General Lee didn't quit after Gettysburg, a battle he lost. He disengaged, and continued fighting. 'Quitting' is what General Lee did at Appomattox. Has Palin thrown in the towel? No! Palin disengaged from a losing battle, shifted her position, found the enemy flank, and renewed her attack. Her resignation of the governor's office was brilliant strategy, very much like Admiral Spruance's turn east the night after Midway.
What you and so many do not understand is that to her, the success of the mission is paramount. She isn't in it for self-glorification, and her enemies just can't understand that.
Posted by: mudsack on December 26, 2010 03:57 PM
IF SARAH PALIN GAVE OBUMMER ONE OF HER BALLS THEY WOULD EACH HAVE A SET
Posted by: JOHNNY on January 3, 2011 05:06 PM
THE LIBERALS TAKE ON SARAH PALIN REMINDS ME OF THE ATHEIST TAKE ON GOD. THEY SAY THEY DON'T EXIST BUT THEY ARE SCARED SHITLESS OF THEM
Posted by: JOHNNY on January 3, 2011 05:10 PM
Canada here - your Sarah Palin represents the Jerry Springer, Maury Pauvich population - gun slinging, donut stuffing, slothful, bigoted, and at this point, just plain useless. I've marvelled at the white trash slant to her TV program and after this last tragic senseless event, honestly - aren't you american folk embarassed by people like Palin?. never mind she's represents you??? ..do you have ANY idea what y'all look like to the rest of us????
Posted by: Danielle on January 9, 2011 05:42 PM
I just cannot understand the politics of the US of A. Who in their right senses would even consider her for the lowest of elected offices let alone the highest. The state of affairs, however, is such that it would not matter who became the next Republican President, he or she would do as they were told by the people who put them there and that does not mean the voters! Thank providence that I am not one of them.
Posted by: Pedr ap Gwilym on January 10, 2011 03:09 PM
I am proud to say I was born in Alaska.
Sarah has the right as an American and an Alaskan, to say what she pleases. Our 1st Amendment.
and our 2nd Amendment... I carry my Gun...scared to leave home without it after watching the media and T.V.
If a law abiding Citizen had his/her gun and knew who to use it at the West Virgina University upon that tragic event and then Tucson on Saturday. Such A person could have saved a lot of people's lives... When a Person decides to Harm or kill someone...Or act like a wild dog... To put it frank You kill it. Before it kills you...
It is not a political act. It's the moral thing to do.
"The criminal justice system is based on human being and based on mistakes". Niether of us know the future. All we can do is teach our children right from wrong. When a government starts telling people how to live. Or that government takes away the fundamental freedoms that our forefathers articulated in the U.S. Constitution... And then WE as a people allow sin to run our lives....WE will get the fruits from it.... Now go out Americans and teach and educate our children NOW.
Or we can start building more prisons and see more tragic events... In A County that has been bleeding for years now. Its only time until we destroy this place God has provided....God bless you Sarah Palin.
GOD please bless this Nation..WE have lost our way as a society. We have feel short of God's glory.
It is not a Democrat, or Republican, or other thing....It Is A Human Thing....
Posted by: Leo Nealy on January 12, 2011 03:28 PM
I am floored some of you people are brain dead enough to still stand behind this racist "folksy", phony, airheaded, whiny, overrated-in-the-looks-department, throw-a-rock-and-hide-your-hand, trailer trash, hateful white woman because she speaks hate and violence and gives you a place to voice your own deep seated racist views. She is loved because she (behind her wrinkled old phony smile) gives those with that tired deep south mentality a place to feel their violent thoughts really are acceptable in this melting pot we call America...you know the land of the greed and home of the slave??
Posted by: mikki on January 16, 2011 04:32 PM
Well, mikki, can you provide some, like, EVIDENCE, for the accusations you make in your rant?
Palin is 'racist'? Prove it. Give us EVIDENCE.
Palin speaks 'hate' and 'violence'? Prove it.
You can't do it, can you?
You won't listen to my suggestion, but you need to find help. A good therapist might be able to help you with your deep-seated projection of your hate and anger.
Posted by: David Davies on January 16, 2011 09:07 PM
Ah, Danielle. You have any idea how you poor Canucks look to us? You let your politicians deprive you of your right to self-defense. You are currently being deprived of your right to free speech. It used to be the proud boast of the Anglosphere that never had an English speaking country suffered a dictatorship. You, dear, are on your way.
Posted by: David Davies on January 16, 2011 09:14 PM
Pedr ap Gwilym.
As one Welshman to another, let me say that I share your happiness that you do not vote in our elections.
Posted by: David Llewellyn Davies on January 16, 2011 09:16 PM
she is working hard to become the most hated person in america. she is getting better at cooking goose is try's every day 119460
Posted by: george clark on February 6, 2011 11:43 AM
This just goes to show how the American public is full of brainwashed sheep. The media can make most of the people in this country think ANYTHING. If Sarah Palin had been a Democrat with the same background, they would be praising her and kissing the ground she walked on, telling us how intelligent she is. Look at Joe Biden and listen to him talk. Yeah, he sounds really educated. He can't even answer a question with his own opinion. And how does the media influence public opinion? Bill Clinton fucked a secretary right in the Oval Office, and in an interview while sipping on a Coke, we were told "Oh every man does that." What would have have if George Bush had done that? Well, they destroyed his image on the news before he was even in office for a month, so I can only imagine.
Posted by: Garrett on February 7, 2011 02:45 AM
would have happened***
Yes, I am a human
Posted by: Garrett on February 7, 2011 02:48 AM
mikki,you hit the nail on the head.Palin is dangerous with her hateful rhetoric and racist views of America.
Posted by: steve on February 13, 2011 05:21 PM
palin is a nation disaster
Posted by: steve on February 13, 2011 05:24 PM
No one is more inexperienced than Obama. and he IS running the country!
Posted by: Rob on February 25, 2011 08:28 PM
MAX... I think you "BUMPED" your head too many times!!! She will never be able to lead this country, let alone giving up her post as Govenor....I tell you what though, she sure looks "HOT"in that skimpy sweater, showing "CLEAVAGE"!!!!
Posted by: GMan on March 2, 2011 10:54 PM
Quoting, "I don't like President Obama (don't get me wrong), but to assert that Ms Palin is more intelligent than him is laughable (his Harvard Law degree clearly inferior to her Degree in Journalism from the University of Idaho)."
So why didn't Obama get a six figure job with those credentials instead of a $13K/year community organizer job. That doesn't sound very intelligent.
Posted by: Scott on April 16, 2011 10:18 AM