The 5th Circuit Court of Appeals has finally delivered their decision in the appeal case of Ignacio Ramos and Jose Compean. Their ruling is that the whole trial was perfectly fine and that the two agents were not denied their rights because of evidence that was not revealed to the defense and allowed to be introduced in court.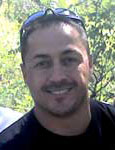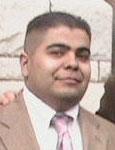 Top:Ignacio Ramos
Bottom: Jose Compean
This is a travesty of the highest order for these two agents. These judges are a disgrace to this country and here is why.
In their ruling in the conclusion portion of the statement they begin it with this: "For the most part, the trial of this case was about credibility". Yet in this case all of the evidence that would suggest that Aldrete-Davilla was not a credible witness - his continued drug trafficking while under immunity and his prior drug smuggling activities - was not allowed in the court. The jury was not allowed to hear that Aldrete-Davilla was a career criminal whose word may be in question. He was allowed to be portrayed as a down on his luck poor guy who was just smuggling drugs for his mother's surgery.
The absolute ridiculousness of stating that this case was based on the credibility of both the defendants and the "so called" victim, yet not being allowed to point out that the "victim" would do anything to save his skin, including lying under oath, is laughable if it wasn't so tragic in what it results in.
What is most troubling is that during the Ramos and Compean appeal hearing Attorney Mark Stelmach, who was representing US Attorney Johnny Sutton, admitted that drug smuggler, Osvaldo Aldrete-Davila, "told some lies on the stand". How could that not factor into the credibility? "It does seem to me like the government overreacted here," said Judge E. Grady Jolly and added that if the agents had reported the incident as required "this prosecution never would have occurred, in all likelihood." He also added that the prosecution of the two agents "got out of hand" as it escalated from charges of not reporting the shooting to more serious charges.


Judge Patrick E Higginbotham
Judge Higginbotham during the appeal had this to say to the prosecution "[Davila's smuggling past] strikes me as very relevant. ... It defies common sense in the street world, to believe Aldrete-Davila was a poor mule, as he represented at trial, instead of an actual player in the world of the drug cartels."
The fact that all of this was left out of their trial when it comes to actually handing down a ruling on the appeal seems to have had no relevance to Higginbotham, yet they all three agree that case came down to credibility?
The 5th Circuit Court also found there to be no issue with these two law enforcement agents being charged under the statute - 18 U.S.C. Section 924(c) - which adds a mandatory sentence of 10 years for using a firearm during the commission of a crime. Note that this statute does not say that the law enforcement agent must be the one committing a crime, which leaves it open to interpretation that the criminal could be committing a crime and the law enforcement agent could be charged with using his firearm to apprehend the criminal since a firearm was used during a crime occurring.
How these judges could not reverse that decision on its face is troubling. That charge is the reason that the agents received 11 and 12 year sentences rather than 1-2 year sentences.
These two agents now must remain in their solitary confinement because of this continued corruption of justice. Justice which I might add has not been given to these men.
While I am furious at this decision, I am also saddened for their families. Something must be done! I have the contact information below for the 5th circuit court. Please call and then write them about your outrage at this decision - which they delayed for more than 7 months, an eternity for an appeals case.
What I want to know now is who is influencing these judges? From their initial hearing in the appeal they found the prosecution to be taking things too far and exposing the fact that Aldrete-Davilla perjured himself on the stand, yet they do not call for a retrial? Let me repeat that:
Aldrete Davilla was the sole witness
in the case and he perjured himself,
yet there is no reason for a retrial?
Convicted and sentenced on the words of a liar, yet there is no wrongdoing? *shakes head in disbelief*
I have provided a copy of the full decision against Ramos and Compean(PDF) here is the final paragraph.
We conclude. For the most part, the trial of this case was about credibility, and although the jury could have gone either way, it chose not to believe the defendants' version of the crucial events of February 17. The trial of the case was conducted fairly and without reversible error. The exclusion of evidence relating to the size of the marijuana load and Aldrete-Davila's alleged involvement in drug-trafficking events of October 2005 did not violate the defendants' Sixth Amendment rights to present a complete defense nor did it deny them a proper cross-examination of a witness against them. They were denied no right of due process for lack of notice that § 924(c) could be applied to police officers while performing law enforcement duties. Nor was the § 924(c) indictment defective. Moreover, the defendants were properly convicted of substantive crimes, not for violating Border Patrol policies. In instructing the jury, no reversible errors were committed and, finally, the evidence fully supports the jury verdict. We therefore affirm the convictions for counts 1 through 5 and counts 11 and 12.
Contact the 5th Circuit Court of Appeals.
Reference Case Number 06-51489
United States vs Ignacio Ramos and Jose Compean
Judge E. Grady Jolly
Judge Patrick E. Higginbotham
Judge Edward C. Prado
Address:
5th Circuit Court of Appeals
600 Maestri Place
New Orleans, LA 70130
Phone Number:
5th Circuit Court of Appeals: (504)310-7700