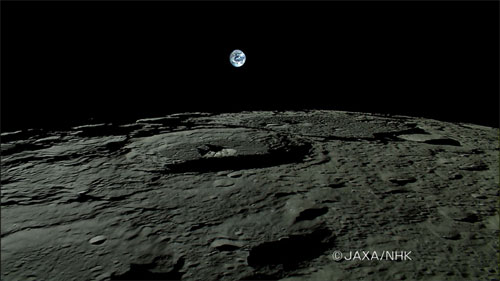 Well, this just has to be the coolest picture.
This picture was taken by the Japanese satellite Kaguya(Selene) and is the first HDTV hi definition images of the moon. higher quality image here.
Images like this make me sad. I look at the little ball and realize how insignificant we really are.
You can find out more about the mission at the Kaguya(Selene) official website
Tipped by: Jim at Right Thoughts who says that the mission will soon be going over the moon landing site and put to rest all conspiracy theories.