Jake and MJ of the Freedom Folks, those wonderful people who bring you the Blogs for Borders video bursts, were physically attacked at a rally in Chicago this weekend for Border Patrol Agents Ramos and Compean.
These thugs did $1,500 of damage to their equipment, smashing their $1000 video camera on the ground.
I ask for all of you to donate to the Freedom Folks Camera Fund by clicking on the image to the upper right.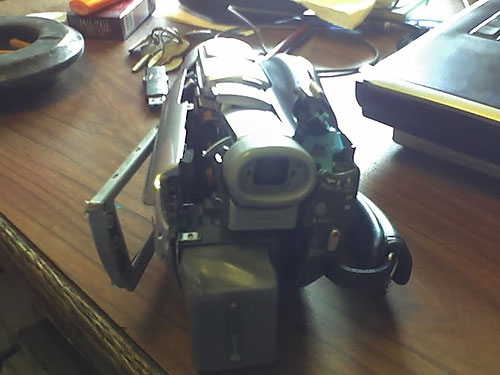 Go read Jake's account of the attack. Here is a little snippet. Video interview of Jake below.
She then began shouting that we were Minutemen alternating that with chanting "Death to the Minuteklan." The crowd of about 30-40 people on the sidewalk joined in with the chant and soon all forty people were calling for our death.

At that point several of the goons darted across the street and began trying to bat the cameras out of our hands. Several more came across the street splitting up, one group of mostly women began dragging MJ across the street by her camera, it's strap around her wrist. The other group, mostly men approached me and attempted to keep me from getting to MJ and still trying to get the camera away from me.

I began to try to fight my way toward MJ pushing laughing goons out of my way like some sort of demented schoolyard battle all the while I can see these goons hitting her, pushing her and shoving her.