I first noticed Erin Cottrell in a TV mini-series of Little House On The Prairie where she played Caroline Ingalls. This Disney mini-series was set before the Ingalls arrived at Walnut Grove. They sell everything to head west and after a long hard journey arrive to a wide open plain havng nothing to their name but their faith, belief in themselves and a whole lot of hard work in order to build a house, farm and a new life.
It was a great mini-series that my whole family watched and enjoyed a lot. That was when I first noticed Erin Cottrell. Holy cow she was beautiful, but her acting and personality sucked me in as well.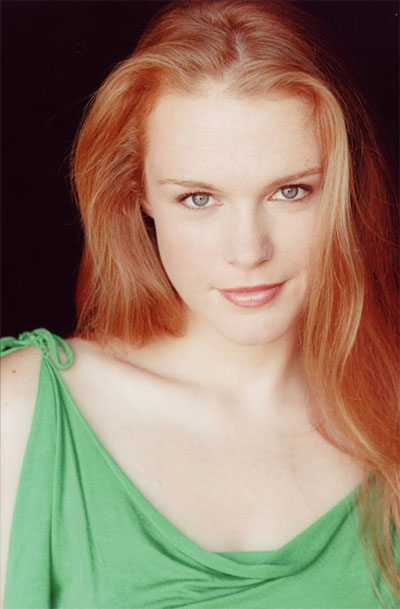 Since the time of Little House, Erin Cottrell took over as Missie LaHaye in a series of movies directed by Michael Landon Jr, the son of Michael Landon who played Charles Ingalls in the Little House TV series of the 70's, that I call the "Love" series. So far it consists of 4 movies Love Comes Softly, Love's Enduring Promise, Love's Long Journey and Love's Abiding Joy with a 5th, Love's Unending Legacy, in the works. They generally appear on the Hallmark Channel and most would dub them as "chick flicks", but I just can't get enough of the pioneering life and spirit of those people. While Erin Cottrell doesn't appear in the first two movies, you really have to watch them in order to appreciate her performance in the latter ones.
If you haven't watched these movies I highly recommend them. Imagine Little House On The Prairie, but when they get to their destination Charles Ingalls dies. What the hell would a woman all alone in the wilds of the west do? It goes generational with children growing up and taking the lead. It's interesting.
While it has religious overtones, I didn't find them overly preachy for the settings and beliefs of the people of the time. So give them a look if you haven't already
As for Erin Cottrell, she makes my eyes hurt looking at her she's so gorgeous. I hope to see her more often as people realize how much she brings to a role.