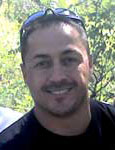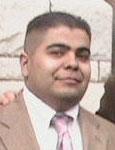 Top:Ignacio Ramos
Bottom: Jose Compean
President Bush continued to fiddle while the country burned around him yesterday as another travesty of justice befell this nation. Bush showed arrogance and total contempt by ignoring the requests of 55 congressman, an estimated 250,000 people who actually took their time and went out of their way to sign a petition for two law enforcement men they probably had never met and
numerous rallies around the country this weekend
demanding that their case be reviewed and a pardon be given. Bush thumbed his nose at congressional members of his own party giving absolutely no response at all to their requests to look into the case.
Border Patrol agents Ignacio Ramos and Jose Compean reported to serve their prison sentences yesterday after Bush appointed federal judge Kathlene Cardone reviewing their case denied them the ability to remain free on bond while their case is appealed. Judge Cardone found there were no exceptional circumstances in the case that would warrant bond.
The agents were sentenced to 11 and 12 year prison sentences for shooting a fleeing Mexican drug smuggler and illegal alien, Osbaldo Aldrete-Davila , in the buttocks. Aldrete-Davila, who had 800 Lbs of Marijuana valued at over $1 million, physically struggled with the agents and then was shot when he is said to have pointed a weapon at the agents while fleeing. Aldrete-Davila was given immunity by the U.S. Department of Homeland Security for his testimony against the agents and is now suing the US government for $5 million for violating his civil rights... as a drug smuggler.
Border Patrol agents were threatened with termination if they didn't show up to work for the day in protest.
Sara A.Carter at the San Bernardino County Sun


[Patty Compean] was mostly at a loss for words again Wednesday, after her husband, El Paso area Border Patrol Agent Jose Alonso Compean and his partner, Ignacio "Nacho" Ramos, turned themselves in to the U.S. Marshal's Office to begin serving their prison sentences. ... "I'm so utterly exhausted, tired and sad," she said after her husband left to serve his time in an Ohio prison, far from his wife and three young children.

...

Compean and Ramos were surrounded by family and friends when they surrendered Wednesday. Ramos said he was most concerned about his three young sons.

"It's the kids I worry about most," he said at the federal courthouse in El Paso.

...

El Paso area Border Patrol agents were also warned today by supervisors that anyone who called in sick could be fired.

...

"If Border Patrol management is so confident that agents support the convictions of these two agents, why would they come out with an illegal and coercive order attempting to constrain any expression of dissent?" asked TJ Bonner, president of the National Border Patrol Council, the union representing about 11,000 Border Patrol agents.

The Freedom Folks gave Joe Loya, the father-in-law of agent Ramos, a call. Joe asked for the prayers of the nation and says that they have been devastated not only emotionally, but financially by this outrageous railroading. If you would like to help them out you can do so at the Agent Ramos website