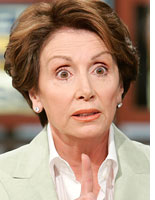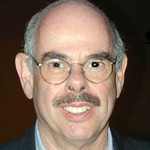 Good to see that a ban on smoking in a traditional hangout in the House of Representatives called the "Speaker's Lobby" made the Democrats first "100 hours" list. While there are tons of issues that they could be focusing on that are of greater concern to this nation and its citizens, House Speaker Nancy Pelosi, spurred on by anti-tobacco activist Henry Waxman, decided they'd put a little more "California hate" into the House.
What is the "Speaker's Lobby"? It's a space off of the House floor adorned with portraits of past speakers. House members generally hang out there, read papers, relax, have a smoke and interact with the media.
Nancy Pelosi rarely hangs out there. So much so that she didn't even know they still smoked there. Of course that doesn't really matter to her as she decided to stamp it out anyway. We can't have dirty smokers relaxing and enjoying themselves.

Rep. Henry Waxman, D-Los Angeles, the scourge of the tobacco industry who is returning to a powerful chairmanship as head of the Government Reform Committee, has proposed a smoking ban there. Smoking is already outlawed in most inside areas on Capitol Hill.

"The lobby, unlike other parts of the Capitol, is solely within the control of the speaker,'' Waxman said, standing under a portrait of Democratic Speaker John Nance Garner, posing with a lit cigar in his left hand. "If it were up to me there would be a smoking ban.''
It seems Waxman got his wish as Nancy Pelosi outlawed it last night. It's good to see those San Francisco and California values appear so quickly with mundane bullshit concerns like this, thus eliminating any chance that anyone would be fooled by her claims of Baltimore roots (where she hasn't lived in over 20 years).