| | |
| --- | --- |
| By / February 15, 2006 08:01 PM | |
Kiran Chetry is pretty much the Patron Saint of Diggers Realm. As a matter of fact I'll name Kiran Chetry the Patron Saint of Diggers Realm right now. So it has been stated, so it is done. Anyway, enough on Kiran. I've managed to dig up some photo's of her and the new baby girl. They were shown on Fox and Friends. Thanks to the Kiran Chetry Yahoo! Group for uploading the pictures!
Here's some pictures of Kiran Chetry's Baby, Maya Rose Chetry, and Kiran, Chris and Maya together.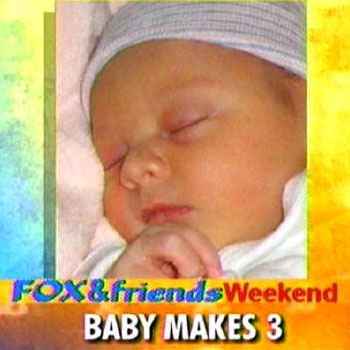 Cute little baby girl!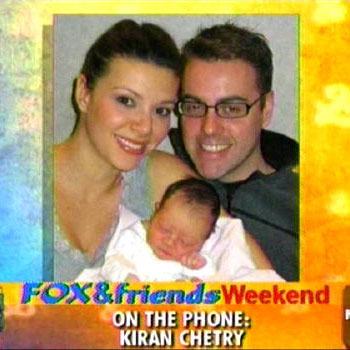 This entry is in the following archive(s):
Next and Previous Entries:
Posted by Digger on February 15, 2006 08:01 PM (Permalink)

What was the reason E.D. Hill left Fox & Friends for the 10:00 spot??? I think it was a bad move.
Thanks
PS.I just love your site.
Posted by: Rev. JOHN C. Cusimano on November 3, 2006 10:10 AM
Posted by: Digger on November 3, 2006 03:52 PM
My ladie friend and I have noticed your beautiful pearl nechlace you wear occassionly on the morning show. She is crazy about the pearl necklace. it is a cluster of white pearls on a chain. I have searched everywhere for that necklace and please could you email me as to where I could find one. Thank you so much for your help. signed desperate, charlie, Love your show
Posted by: charlie pike on December 3, 2009 10:52 AM
nice baby but at the same time ugly
hahahahaha
Posted by: miguel diaz on February 17, 2010 01:52 PM
hiiiiii dudes how are you.really so cute your baby realy i love you.............

Bye
Posted by: kavanakiran on May 18, 2010 08:55 AM