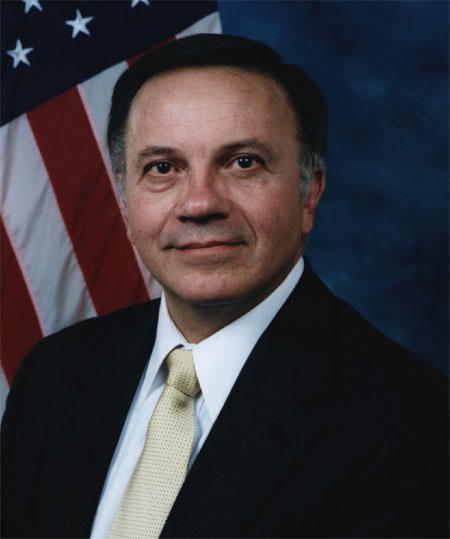 Congressman Tom Tancredo of Colorado has introduced
H.R. 3700
,
Reducing Immigration to a Genuinely Healthy Total (RIGHT) Act
. This act looks to reduce immigration levels to a manageable figure and to eliminate the "number out of the hat" system of visa lotteries that do not evaluate the individuals productive value before issuing them entry into the country. It would also eliminate the "anchor baby" American citizenship that is given to a baby even if born to someone here illegally.
Being caught here illegally would illustrate "Bad Moral Character" and thus eliminate them from receiving legality or citizenship in the future since that is a stipulation on obtaining entry in to the US and receiving citizenship.
There would be a cap at 50,000 for refugee status and asylum status.
In addition, if a citizen of the US chooses to vote in a foreign election they would be stripped of citizenship.
Sounds good to me!
SEC. 201. LIMITATION ON AUTOMATIC BIRTHRIGHT CITIZENSHIP.

Notwithstanding any other provision of law, with respect to an individual born after the date of the enactment of this Act, the individual shall not be a national or citizen at birth under section 301 of the Immigration and Nationality Act (8 U.S.C. 1401) unless at least one of the individual's parents is, at the time of birth, a citizen or national of the United States or an alien lawfully admitted for permanent residence.

...

SEC. 204. MAKING VOTING IN FOREIGN ELECTION A BASIS FOR AUTOMATIC LOSS OF CITIZENSHIP.

...

SEC. 205. TREATING ILLEGAL PRESENCE IN THE UNITED STATES AS NOT DEMONSTRATING GOOD MORAL CHARACTER.
You can help by faxing your representative for free and asking them to support H.R. 3700!
Tipped by: Drink This...
This makes so much sense it is blinding. Of course, with the way things are right now, with everyone pandering to the illegals here already, it will take some education of the current congress and citizenry to get it passed.
Posted by: joated on September 26, 2005 05:31 PM