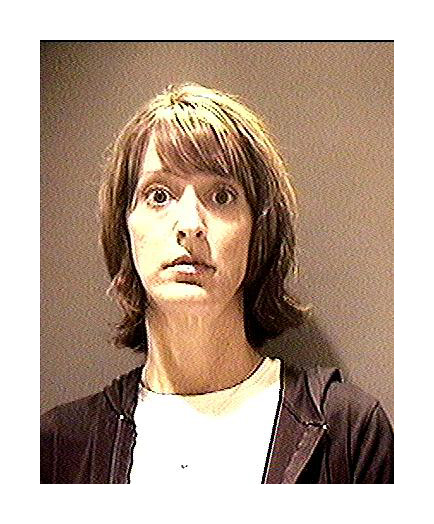 Jennifer Wilbanks, the "Runaway Bride", pleaded no contest and escaped being forced to accept personal responsibility for her actions. Sure she -- read her family -- will pay $13,250 to Duluth for some of their expenses requiring them to write off an additional $30,000 in expenses out of an estimated $76,000 total for the search. She'll pay nothing to the many volunteers who took time off work or gave free support to the search for her.
In addition she -- read her family -- will pay $2,550 in restitution to the Gwinnett County Sheriff's Department, serve 120 hours of community service and be on probation for 2 years. She also received "first offender status" even though she has multiple shoplifting arrests on her record. This status means that everything will be erased from her record after it's completed.
I would have rather seen her sentenced to some jail time in a detention facility for 30 days. As it stands now her rich family can pay everything for her and all she has to do is not steal anything for two years. That's a poor sentence for someone who stands to make some money from tabloids, TV interviews or a TV movie and doesn't really send the message that things like this won't be tolerated.
Wilbanks nervously clasped her hands behind her back as she stood before Superior Court Judge Ronnie Batchelor awaiting her sentence.

"I am truly sorry for my actions, and I just want to thank Gwinnett County and the city of Duluth for their efforts," Wilbanks told the judge, her childlike voice wavering as she broke into tears. "That's all."

The waifish brunette wore running shoes with black jogging pants and a hooded sweatshirt — an outfit similar to the one she disappeared in after telling her fiance she was going for a jog on April 26. Wilbanks' hair was also cropped shorter, falling just above her shoulders. Wilbanks' once-jilted fiance, John Mason, sat behind her in the first row of the courtroom alongside her father, mother and stepfather.

As part of the plea agreement, Gwinnett County District Attorney Danny Porter nixed a second misdemeanor charge of making a false report.

...

Wilbanks' attorney, Lydia Sartain, urged the judge to reduce the charge to a misdemeanor, which would have reduced probation time to a year or less, but Batchelor declined to do so.

Porter said Wilbanks appeared upset by that decision.

"Until the judge denied the request to reduce it to a misdemeanor, I don't think she really realized how serious this whole thing was," Porter said.

"At that point, you could see she was visibly shaken. Then we were doing the paperwork. I noticed she was sitting over there crying. At that point, I think she realized it wasn't going to be a walk in the park."

Porter said Wilbanks gave the overall impression of being "sort of clueless" and highly dependent on others.
Here's some of what Wilbanks claimed happened to her, as written in the police report found at The Smoking Gun, while she was abducted by a "Hispanic man" and a "White female".
While jogging, she was grabbed by two individuals, a "Hispanic male" and a "White female," in a van and thrown in the back of it. Her hands were then tied with rope. The individuals placed her on her right side on the floor of the van and made her face the back door. The male then began driving while the female stayed in the back of the van with Jennifer. After approximately thirty minutes, the male pulled the van off to the side of the road and shut the vehicle off. The female took off her pants and underwear but left her shirt on. The female then pulled down Jennifer's pants and underwear, performed oral sex on her, and digitally penetrated her vagina. The female then moved over Jennifer's head and told her to perform oral sex on her. At the same time, the male had gone to the back of the van. He then removed his pants and placed his penis into Jennifer's vagina. According to Jennifer, she performed oral sex on the female until the she "had an orgasm". The male pulled his penis from Jennifer's vagina once the female had an orgasm. Jennifer was not sure if the male had ejaculated. The female and male then dressed themselves and pulled up Jennifer's underwear and pants. The male then moved to the front of the vehicle, and began to drive again.

...

Sergeant Galindo asked Jennifer, "What exactly did the female state to you when she wanted you to perform oral sex." Jennifer said the female told her "Now you can lick my pussy." ... Sergeant Galindo asked Jennifer if the male was wearing a condom when he penetrated her. Jennifer replied she did not know.

Sergeant Galindo asked Jennifer if she was bound by rope during the entire sexual assault. Jennifer said yes.

...

She was told to remain lying down and not to sit up. The only time she would be allowed to sit up was when she was allowed to use the restroom on the side of the road.
Tipped by:
Wizbang
Other Commentary:
Pat wrote: "Let's face it--her and her fiancee had been celibate. I'm sure she was about ready to explode. I'd still want to be the guy who finally marries her, though. Very beautiful, gainfully employed, and a wild imagination. Finally the kind of wife who would never make a man wander..."
Are you nuts?? Marry this stupid nutcase and she'll feel sorry for the next door neighbor, screw him, his son and the rest. She's a moron, true, but the guy who insists on marrying her will be the biggest moron of all.
John Mason is a doo-dah. He'll be miserable putting up with her stupid things and attempting to fix her irresponsibility.
Posted by: T Carney on October 17, 2005 07:31 PM