| | |
| --- | --- |
| By / May 24, 2005 07:58 PM | |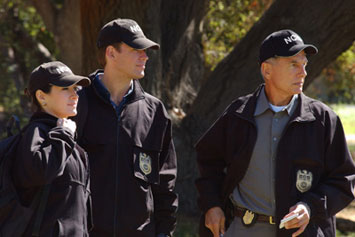 Just got done watching the season finale of NCIS a minute ago and I was simply shocked. Beyond words. I don't think I've ever seen a show do that before. Holy crap. I actually yelled out "NO!" in a kind of disbelief.

This entry is in the following archive(s):
Next and Previous Entries:
Posted by Digger on May 24, 2005 07:58 PM (Permalink)

I know cha'mean. I was hoping it would be Tony. I liked Kate. They pretty much made sure there wouldn't be a way of bringing her back like they did the FBI guy that used to be on Hill Stree Blues. At least it wasn't McGee, he's my favorite. Gibbs reminds me too much of a boss I used to have.
Posted by: Danny Carlton on May 25, 2005 04:34 AM
Aww, I like Tony the best, he reminds me of an old buddy of mine I used to work with. I liked Kate too. Gibbs would have been my choice out of them all, him or that annoying ducky forensic pathologist guy.
What a way to end a season too, I'm still kind of shocked at it -- I know that sounds pretty sad to be shocked by a TV show, especially one I wasn't particularly die hard about. I'd watch NCIS if it was on and maybe even set a reminder on the digital cable to watch it, but I wouldn't be disappointed if I missed an episode.
I still was shocked though, because up until the last 30 second it was a nice happy ending, everyone was ok and smiling and joking and I was ready to watch them head back to the office until next season and then BAM! and the credits.
*sigh*

Posted by: Digger on May 25, 2005 04:52 AM
I can`t imagine who could ever replace Cait as Tony`s sidekick. They were so much fun to watch flirting & fighting. I really did not want to lose any of them. And, right, the shock ! And now we have to wait all summer to see the repercussions, if any.
sad viewer,Bernice
Posted by: Bernice on May 25, 2005 02:41 PM
Yeah, I was even thinking during the middle of the show "you know what would ruin this show? If they ever ended up getting together" because if that happened it would ruin that whole interplay they had going on. I guess we won't have to worry about that ever happening now :(

Posted by: Digger on May 25, 2005 04:32 PM
I sat on the couch the rest of that night going, "They killed Kate!" I still randomly mutter it a whole week later. I'm glad I wasn't the only one shocked by the episode. I still can't believe they actually did it. It was so much fun watching Kate and Tony snipe at each other every week. They better have one hell of a season come fall or I'll really be mad.
Posted by: Samantha on June 1, 2005 03:18 PM
Same here Samantha. My kids started looking at me funny.
Posted by: Digger on June 1, 2005 09:49 PM
NCIS is very funny. Gibbs is the best. I like Tony too.
Posted by: jethro on March 24, 2006 11:48 AM
I miss Kate she was,no she is still my favorite!!!
Posted by: Eric on January 5, 2007 08:14 PM
i love ncis too it's my favourite serial.i was crying when kate died and finally i don't like ziva so much
Posted by: anna on June 5, 2009 01:49 PM
Ziva has kind of grown on me.
Posted by: Digger on June 5, 2009 02:40 PM