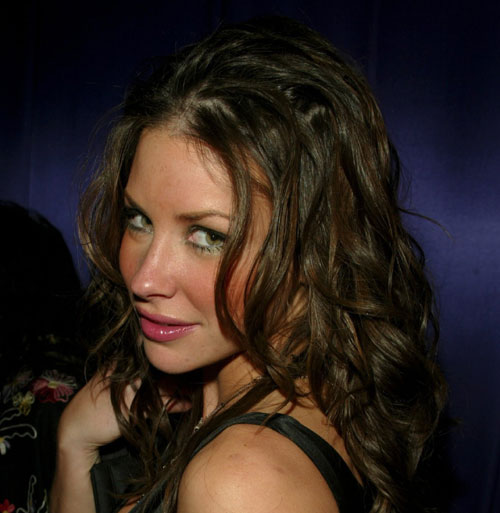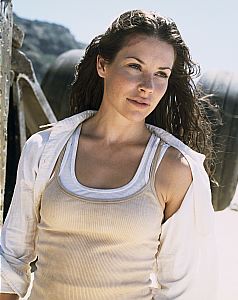 Evangeline Lilly plays Kate on one of my current favorite shows
Lost
. I can't get over the little freckles on her nose and her cute little smile. I finally decided to look her up and find out more about her.
Evangeline has been in a few other TV shows. Most recently she was in Stephen King's Kingdom Hospital. I watched Kingdom Hospital, but I don't remember her being in it.
Evangeline is from Fort Saskatchewan, Alberta and was discovered on the street by Ford Modeling Agency. She initially turned down their modeling offers, but later, while going to college, decided to take them up on their offer in order to cover her university expenses.
She didn't really get into acting until her start on Kingdom Hospital and up until that point decided to focus more on her studies in international relations.
Evangeline has also been active in the Peace Corp and actually spent some time in the Philippines working with a missionary group.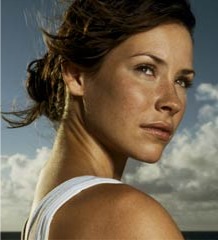 She has also done some commercials prior to her acting gigs. She did three commercials for Live Links -- one of those telephone chat lines you see advertised late at night. Ever the capitalists, the folks at Live Links have put all of her commercials online. You can find all 3 of them here.
Evangeline Lilly has recently turned down the role of Lois Lane in the upcoming Superman movie.
For some basics on Lost see Juri and Grant's Blog

Others Admiring Evangeline Lilly
Official Places
Lost Official Website where they have a message board and a cool little diary written from the perspective of one of the crash victims.
Fan Sites
Evangeline-Lilly.net - Tons of pictures!
Lost Media - lots of Lost stuff.
See other Women I Like in the archives on Diggers Realm!