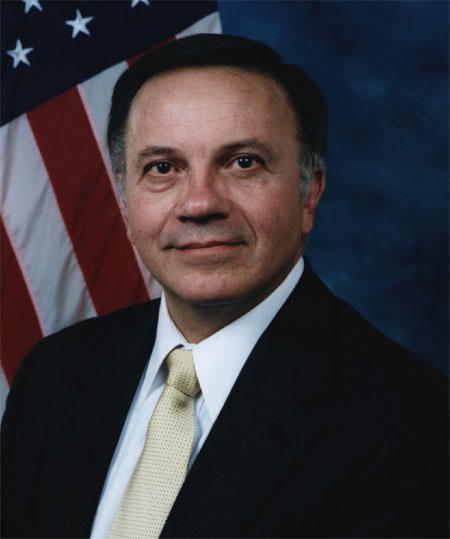 Colorado Congressman Tom Tancredo declared on Wednesday that he would lead a revolt of 180 Republican Caucus members against President Bush's immigration reform proposals.
"Why is this so important to the president?" Tancredo said. "Is it just the corporate interests who benefit from cheap labor? Do they have such a strong grip on our president so that he is actually willing to put our nation at risk, because open borders do put our nation at risk?

"Is it petulance, because we were able to stop it in the last Congress? Why is it so important to give amnesty to people who have broken the law?" Tancredo said.

...

Bush expressed confidence he could win over opponents, as he did in passing tax reform during his first term. "Initially out of the box, some people said, over my dead body would they pass tax relief ... If I listened to all that, I'd just quit, you know. But that's not the way I think."
There is a huge difference between reducing taxes which is a core Republican and Conservative belief and immigration reform which is largely supported by the majority of the public in both parties yet not embraced by their leaders.
Tancredo couldn't resist taking a parting shot at the President either at the end of the article.
Bush insists he is not offering amnesty to illegal immigrants but Tancredo said that was a "manipulation of language, the kind of thing (former President) Bill Clinton would have done. There is an issue of integrity here and an issue of honesty," he said.
Hehe!
Other Commentary: