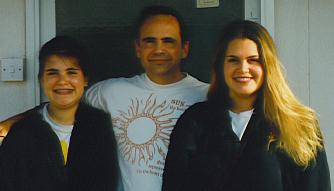 Roy Hallums daughter has set up a website in honor of her father who is currently being held hostage in Iraq. Roy was
taken hostage November 1, 2004
along with another hostage who's fate is unknown,
Filipino Roberto Tarongoy
.
Family and friends of Roy contacted Rusty at The Jawa Report and asked for your prayers for him.
The website Carrie set up can be found here where there are stories and photo's of her dad. The mainstream media has not caught onto Roy Hallums' story except for a brief appearance on Good Morning America just before Christmas.
Visit the website and leave a message of support on the guestbook, I'm sure the family would appreciate knowing that others care as well.
The Jawa Report has more on this recent news.
For the latest information and a timeline on Roy Hallums capture and news on him see the Diggers Realm Roy Hallums Category
Roy Hallums Website
May God bless your father, and your family.
Posted by: Craig on January 25, 2005 10:54 AM