| | |
| --- | --- |
| By / December 4, 2004 12:00 AM | |
A few days ago I linked to
a story that Michelle Malkin did
on a sweet and nice obituary written for a man that killed his two kids. My entry was entitled "
How Would You Write An Obituary For A Child Killer?
" Well, now I have a little more information on the two little girls.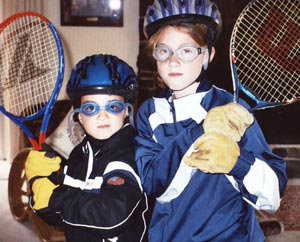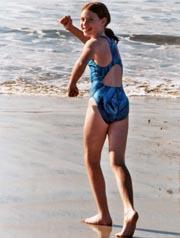 Kelsey Byrne was born February 7, 1993. Hayley Byrne was born September 15, 1995. They were killed by their father on November 22, 2004.
I was tipped off by a reader that there is a short documentary that has been put together on the girls. You can find the video here. It is not a documentary like you may think, it is more of a life in pictures video. Their obituary is here. You can leave a tribute message to the family here. They have not yet designated any charity for donations.
It is a deeply moving video, both happy and sad. I did cry watching it because I have two kids of the same age and have seen my kids doing the same things. Playing dress up, at the beach, learning to crawl etc.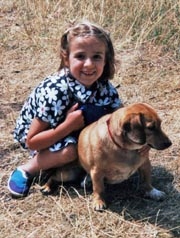 Their memorial service is to be held today Saturday, December 4, 2004 at 2PM here is the location:
Trinity Lutheran Church
6215 196th S.W. Lynnwood, WA US 98036
425-778-2159
Other sites that originally covered the obituary
If you get my trackback, please spread the word on these two girls, thank you.
| Lynne ydw i | What Attitude Problem? | Vista On Current Events | Jeff Blogworthy | Open Book | ShayneBlog | Sound Politics | Amy Ridenour's National Center Blog | | Commonwealth Conservative |
* * *
Update: (September 9, 2005)
I have been notified that there is a memorial fund set up for Kelsey and Hayley Byrne at Shore Lake Soccer where they use to play soccer.
All members of Shorelake were saddened by the recent passing of Kelsey and Hayley Byrne, members of SYSA teams Blue Fusion U-12 (FC Shoreline Select) and Hayley's Comets U-9 (Hillwood Soccer Club). A memorial scholarship fund has been set up in their honor - please click here for details.

This entry is in the following archive(s):
Next and Previous Entries:
Posted by Digger on December 4, 2004 12:00 AM (Permalink)

Yes, this "man/father" was at every one one of his daughter's important events.....even their deaths. I held my dying son in my arms...I would have given anything to keep him here on earth with me. Yet this man was so selfish he destroyed those precious little girls, their mother and the extended family.
Posted by: Marla on December 5, 2004 03:16 PM
Tried to watch the video but couldn't. Too painful.
Posted by: Amy on December 7, 2004 06:31 AM
Posted by: katie on January 5, 2005 03:35 PM
i love you kelsey. tomorrow is the 2nd year of your anniversary and i still miss you just as much as i did the day you died. you have no idea how many people still talk about you and laugh about memories and come to all the memorial services. i just want you to know that.
Posted by: summer on November 21, 2006 07:00 PM
I miss them so much. They were like sisters that i never had.
Posted by: maryissupergirl on April 20, 2007 06:39 PM
im so sorry to hear bout this i put my name in google and this came up it is devastating my name is hayley byrne x x x x x x x
Posted by: hyaley on June 28, 2007 07:11 PM
I loved these girls with all my heart and i still mourn for them and cry. It's hard going through this stuff, this happened when i was in the sixth grade, and it turned out that i had a huge test the next day, i couldnt concitrate because of how sad i was. I love you Hayley, I love you Kelsey, you will always be in my heart. I didnt realize how lucky i was when you two were alive.
Posted by: imsosadforthem on October 19, 2007 02:24 AM
Hayley if you read this please stop haunting us! We know its you. We have a picture of you on a cell phone and we looked at this picture and its the same person. Send us a sign telling us what we have to do to help you on your way to heaven.....or hell. We come in peace. Please let us see you and dont harm anyone. Please we wanna help!

Posted by: shastina and cassidee on March 8, 2008 05:02 PM
I put in my nieces names "Kelsey and Hayley" and came up with this website. This is very sad. My nieces were born in 1992 and 1995, so they are very close in age to what the Byrnes would be :-(
Posted by: Velouria on October 20, 2009 03:05 PM