I sent this fax off to Asa Hutchinson, The Homeland Security Undersecretary and "the nations border czar" (of whom I tee'd off on in
this entry, see item 3
).
---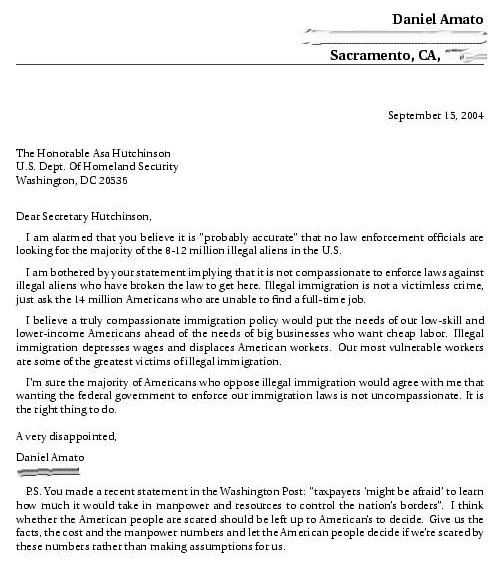 ---
What do we have to do to get someone real in there?
This guy is the number 1 defence against terrorists crossing our borders and he's sitting there saying "the American people would be afraid of how much manpower and cost it would take, so I'm just gonna sit here and do nothing".
Do we really want this guy in charge of our borders?