Well finally I've tidied up my latest website for launch.
OGStory.com
(Short for OnGoing Story) is live and working.
OGStory allows people to add stories that others can continue or you can add onto stories created by others. Of course you can just read the stories too. The stories have branching ability, so a story can go in 15 different 'dimensions' taking the characters in directions that weren't intended by the previous author.
Here's a screenshot of the website. Make sure you check it out!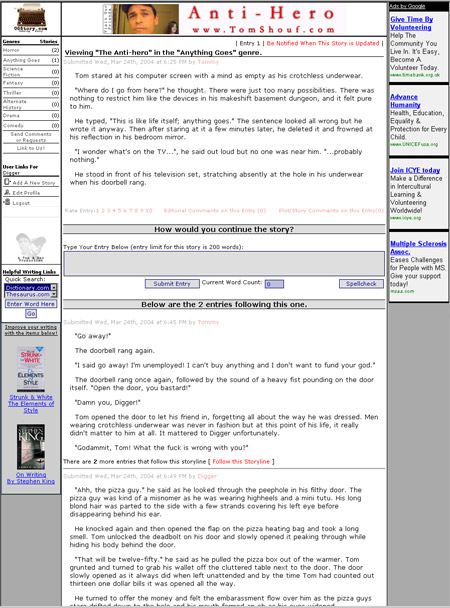 Click image to go there now!